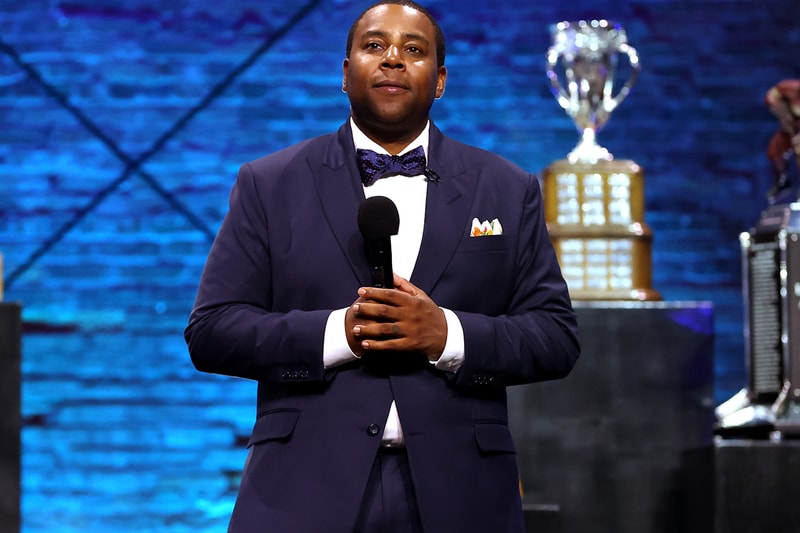 Kenan Thompson is open to the idea of ending Saturday Night Live when creator Lorne Michaels leaves — which could be after the show's 50th season in 2024-2025.
In a recent interview on Charlamagne tha God's Hell of a Week, the cast member explained that there may be some truth to the rumor of Michaels wanting to exit the show before he turns 80 years old, which will be in 2024. "There could be a lot of validity to that rumor, because 50 is a good number to stop at," Thompson said. "That's an incredible package. He will be, probably, close to 80 years old at that point, and, you know, he's the one who's had his touch on the whole thing."
He added that if SNL continued and someone replaced Michaels, NBC may use it as an opportunity to save money and lower the show's budget, "and then at that point, you can't really do the same kind of show. So that's unfair to watch it just really go down kind of in flames for real because of those restrictions," he said, continuing, "Capping it at 50 might not be a bad idea." Thompson added that Michaels, who has been the showrunner for most of SNL's life, "is such a legend that he keeps off those corporate wolves, if you will," and that the show does cost a lot of money to make as it's "a one-of-a-kind thing."
In late 2021, Michaels suggested that the show's 50th anniversary may be his last. "You know, I think I'm committed to doing this show until its 50th anniversary, which is in three years," he said. "I'd like to see that through, and I have a feeling that'd be a really good time to leave. But … I won't want the show ever to be bad. I care too deeply about it. It's been my life's work. So I'm going to do everything I can to see it carry on."
Stay tuned for more info.
Elsewhere in entertainment, Everything Everywhere All at Once is A24's first film to cross $100 million USD globally.
Click here to view full gallery at HYPEBEAST