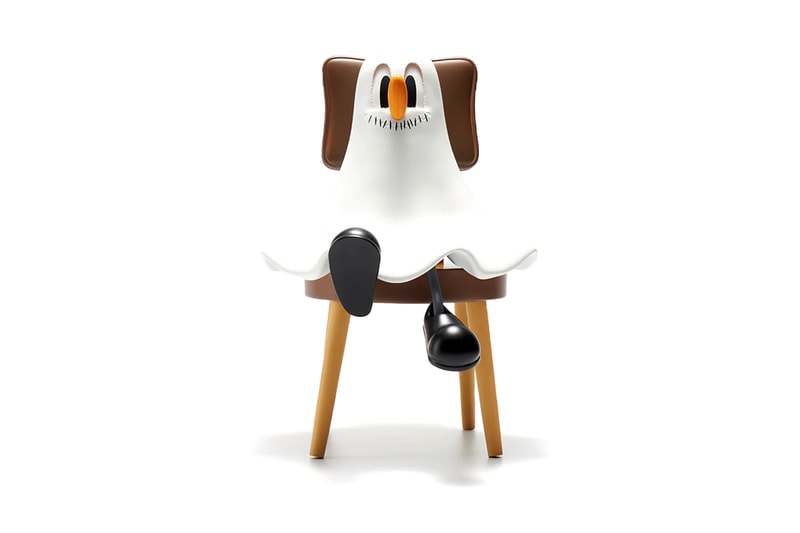 Koichi Yairi is a Japanese artist best known for his comical universe made of monochromatic half-tones and populated by his signature character, Ghost. In each scene, Yairi drops Ghost in ordinary and sometimes unusual scenes that ruminate on how perspective can change any and all situations.
In collaboration with Flexx Lex and available at the WOAW Store, the Japanese artist casts his beloved character in resin and alloy. The sculpture features Ghost sitting perched upon a brown stool with his nose, eyes, feet and lips hand-painted in orange and black. Yairi invites his audience to place Ghost in their home like a guardian overlooking one's mood. "Things can be good or evil if the perspective changes," noted the artist in a past statement.
Ghost is an edition of 300, plus ten artist proofs. The artwork sizes at 11.8 x 10.2 x 8.2 inches and comes signed and numbered by the artist in a custom screen printed wooden box. Preorder is now open for $1108 USD.
Elsewhere, Croatian artist duo TARWUK reflect on chaos, order and history in new exhibition.
Click here to view full gallery at Hypebeast