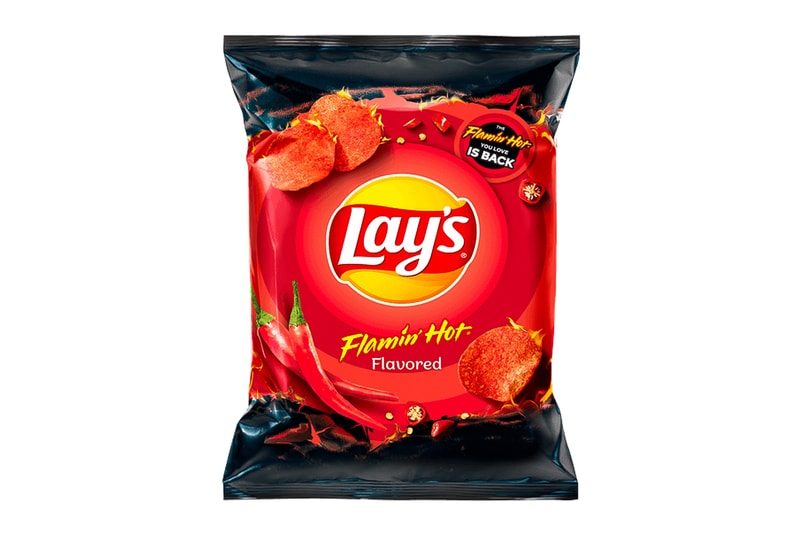 Thanks to a fan petition, Lay's is now bringing back its original Flamin' Hot chips. The Frito-Lay brand changed the formula for the flavor and was met with great displeasure from those that loved the flavor. Fans that tried the new formula voiced that the chip tasted more like "Spiced Lime."
Taking matters into their own hands, fans put together a petition demanding Lay's bring back its original Flamin' Hot Chips. Over 23,000 signatures has now pushed Lay's to launch a re-release of the flavor for its boisterous fans. Additionally, the chip brand delivered a personal apology to those that signed the petition, accompanied by a coupon to get the original Flamin' Hot chips now available nationwide.
For more food and beverage news, White Claw REFRSHR is coming just in time for summer.
Click here to view full gallery at HYPEBEAST