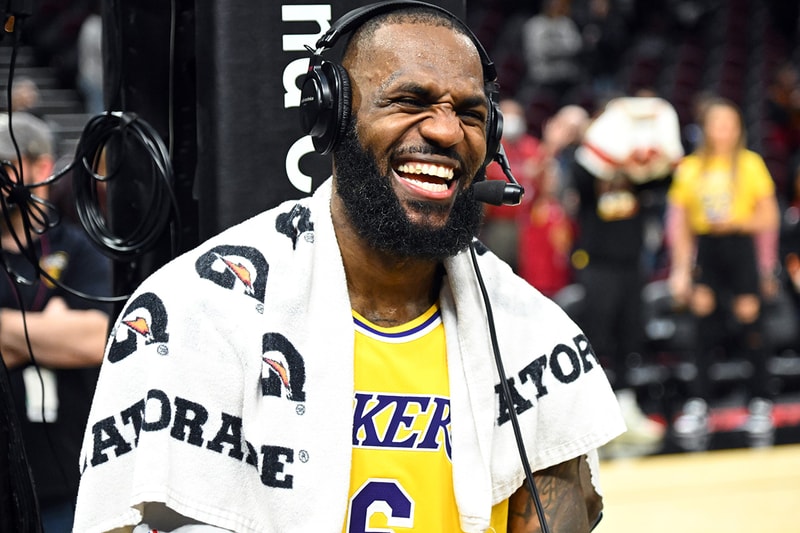 LeBron James' list of accolades is already incredible as is. The 19-year NBA veteran has racked up four NBA titles and 18 All-Star selections, tallied up a duo of Olympic gold medals, opened up his own school in his hometown of Akron, Ohio and more. And although he won't be suiting for another basketball until next season, the 37-year-old athlete still has a reason to celebrate as he's just accomplished another milestone: billionaire status.
According to Forbes, LeBron James is now the first active NBA player to make the billionaires list. The Los Angeles Lakers' superstar earned a staggering $121.2 million USD last year which helped him step into the eight-figure net worth range. Over the course of his career playing for the Cleveland Cavaliers, Miami Heat and LA Lakers, James has earned over $385 million USD in salary. Upwards of $900 million USD have been garnered from endorsement deals from brands such as Nike, AT&T, PepsiCo and Walmart along with lucrative business investments in companies such as Blaze Pizza, Lobos Tequila, Liverpool F.C. and more.
In an interview with GQ from 2014, James spoke on the idea of being a billionaire and said, "It's my biggest milestone, obviously. I want to maximize my business. And if I happen to get it, if I happen to be a billion-dollar athlete, ho. Hip hip hooray! Oh, my God, I'm going to be excited."
For other news, LeBron's latest Nike LeBron 9 Low "Reverse Liverpool" colorway was just revealed.
Click here to view full gallery at HYPEBEAST