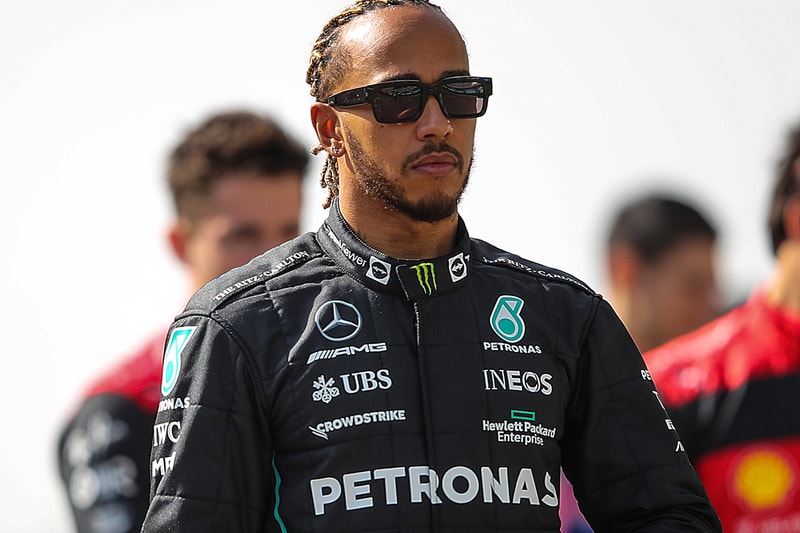 Formula 1 champion Lewis Hamilton recently revealed that he had the opportunity to play a role of a fighter jet pilot for this summer's blockbuster Top Gun: Maverick but turned it down.
In a recent interview with Vanity Fair, the F1 driver explained that he had a chance to hop into the cockpit and ride alongside Tom Cruise had it not been for his F1 season schedule. He told the publication that he had spoken to Cruise, a friend of his, that he had been a longtime fina of the original Top Gun. Hamilton said, "When I heard the second one was coming out, I was like, 'Oh, my God, I have to ask him.'" He told Cruise, "I don't care what role it is. I'll even sweep something, be a cleaner in the back." The Maverick himself agreed to have Hamilton on board to be one of the pilots however, when filming clashed with Hamilton's F1 season, he was unable to take on the role. Hamilton, who calls himself a "perfectionist" thought that he would not be able to do the film justice if he had to split his time.
Hamilton claims that the call to Cruise to decline the role was "the most upsetting call that I think I've ever had." Hamilton is entering into the world of entertainment, working alongside Brad Pitt on an untitled Formula 1 film slated to hit Apple soon. Top Gun: Maverick has seen major success crossing over $1.35 billion USD in global box office this past weekend.
Elsewhere in entertainment, Harley Quinn season four is currently in the works.
Click here to view full gallery at HYPEBEAST