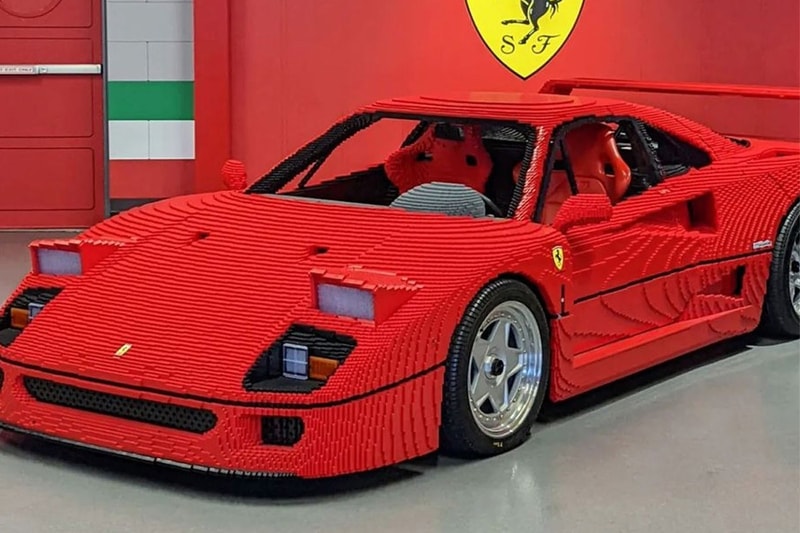 A 1:1 LEGO replica of the beloved Ferrari F40 was pictured by automotive photographer Larry Chen at LEGOLAND California. While the car wasn't built to be operational, it consists of 358,000 pieces that faithfully replicate the fine details and weighs in at more than 3,000 pounds.
The LEGO F40 is said to have required 3,700 hours total to come to life with 1,800 hours spent on development and 1,900 hours for construction. Measuring 14 feet in length and 4 feet in height, the replica is made almost entirely from LEGO pieces including the light-up headlights, license plate, and custom steering wheel which can be removed for a real one. The car is currently housed in the garage area of LEGOLAND California's Ferrari Build and Race attraction which also features a digital racetrack and other interactive elements.
Take a closer look at the build above.
LEGOLAND California
One Legoland Dr, Carlsbad,
CA 92008, United States
Click here to view full gallery at HYPEBEAST