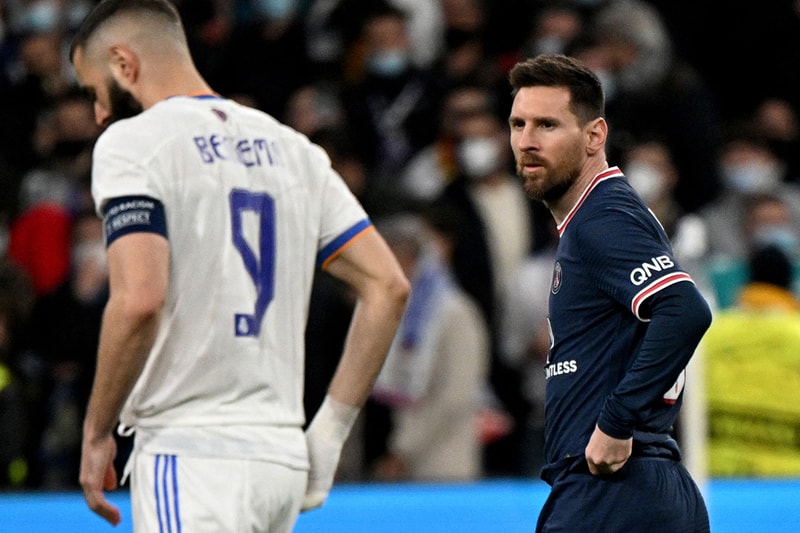 Lionel Messi, who currently holds the most Ballon d'Or in football history with seven trophies, "no doubt" believes that this year's Ballon d'Or belongs to Real Madrid striker Karim Benzema.
"It's very clear that Benzema had a spectacular year, ended up winning the Champions (League), being pivotal from Round of 16 onwards, at all matches. I believe that there are no doubts about this year," he said. Messi also touched on the loss against Real Madrid, "The Real Madrid game killed us, me and everyone in the dressing room. We had a lot of hope. It makes me want to win again." He continued, "But the best team doesn't always win the Champions League. I don't take credit away from Real Madrid, they weren't the best in this competition and yet they beat everyone."
Benzema had a phenomenal season, ending it as the league and the team's top scorer and finishing the season with three trophies — the UEFA Champions League, La Liga and Spanish Super Cup. Upon winning the Champions League, the French striker admitted that it was his first time thinking about the possibility of winning a Ballon d'Or. He also helped score a hat-trick against Paris Saint-Germain securing a spot in the semi-finals in the dying minutes.
Elsewhere in sports, Ralf Rangnick is leaving Manchester United after spending six months.
Click here to view full gallery at HYPEBEAST