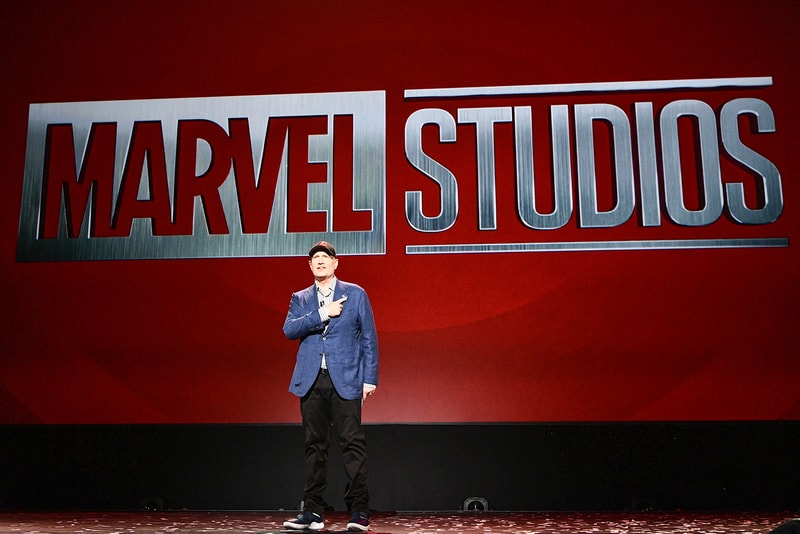 Marvel Studios' plan for the next saga will be more obvious in the near future according to Kevin Feige.
Speaking to Total Film, the Marvel Studios head confirmed that fans will get a clearer picture "in the coming months" as the current phase of the Marvel Cinematic Universe wraps up. "As we're nearing the end of Phase 4, I think people will start to see where this next saga is going," he said. "I think there have been many clues already, that are at least apparent to me, of where this whole saga is going. But we'll be a little more direct about that in the coming months, to set a plan, so audiences who want to see the bigger picture can see a tiny, tiny, tiny bit more of the roadmap."
Deadline adds that Marvel's upcoming plans for the rest of 2022 are Thor: Love and Thunder and the D23 Expo, both of which may include these hints. D23 will likely include bigger announcements as it is set to feature directors, actors, guests and big executives.
Feige also previously addressed the rumors of the Marvel Super Heroes Secret Wars crossover being the ending of Phase 4, "I've seen those rumors as well. Why is everyone talking about that now? That's what I want to know." He continued, "I think one person writes about it, and then another person writes about it, and then everybody's writing about it, and then it's happening."
Stay tuned for more info.
Elsewhere in entertainment, Chris Evans shared that returning as Human Torch in Fantastic Four is an "easier sell" to him than returning as Captain America.
Click here to view full gallery at HYPEBEAST