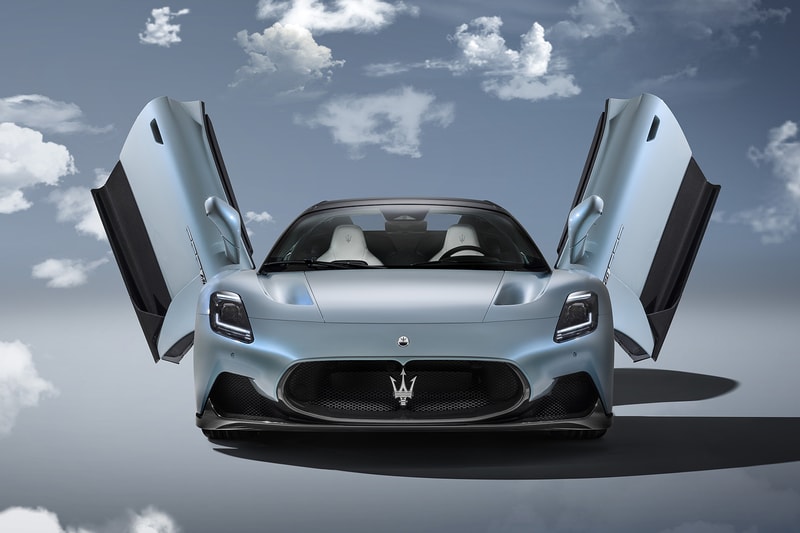 Maserati has just unveiled its convertible version of the MC20 supercar -- the MC20 Cielo. Weighing just 143 pounds more than its coupe counterpart, the Cielo makes up for the weight with an electrochromic (smart glass) roof that drops down in just 12 seconds. When the roof is up, the owner can change the roof from opaque to clear and back with Polymer-Dispersed Liquid Crystal (PDLC) technology. This cabin transforms from intimate to full view at any temperature with the push of a button.
Pictured in the exclusive Acquamarina paint color, the MC20 Cielo maintains all the coupe's performances with a 0-100 km/h time of 2.9 seconds, accredited to its V6 that produces 621 horsepower and 538 lb-ft of torque. Adding to its "wow" factor are the butterfly doors. The MC20 Cielo starts at roughly $212,000 USD.
In other automotive news, the Porsche Taycan GTS Hockenheimring celebrates the 90th anniversary of the track.
Click here to view full gallery at HYPEBEAST