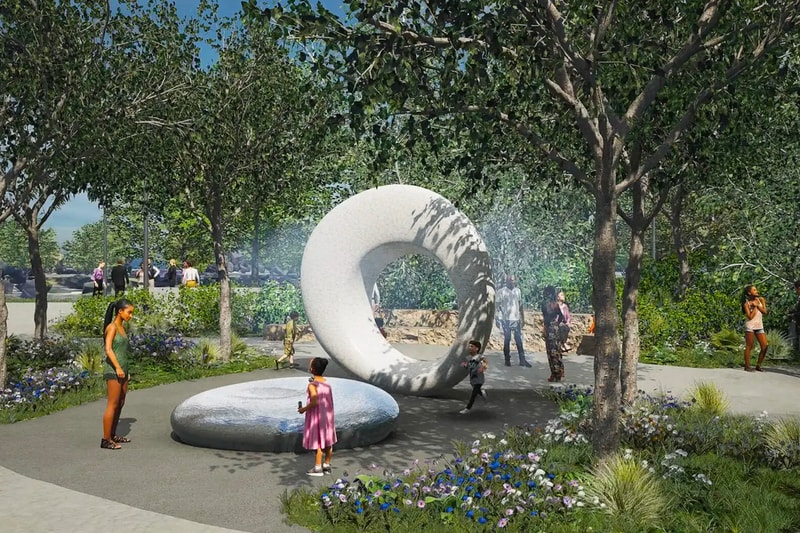 To celebrate Barack Obama's 61st birthday today, the former president's foundation announced plans to commission Maya Lin for an emphatic sculptural fountain in the forthcoming Obama Presidential Center.
Located in Jackson Park in Chicago's South Side, Seeing Through the Universe will be an orbital fountain located in the Ann Dunham Water Garden, named after Obama's late mother.
"I could picture [my mother] sitting on one of the benches on a nice summer afternoon, smiling and watching a bunch of kids running through the fountain, and I thought that would capture who she was as well as just about anything else," said Obama in a statement.
Lin has been described by Obama as one of his favorite working artists, having awarded her the National Medal of the Arts and the Presidential Medal of Freedom in 2009 and 2016 respectively for her Vietnam War Memorial in Washington, DC and the Civil Rights Memorial in Montgomery, Alabama.
The Obama Presidential Center is currently in development and slated to open in fall 2025.
For more on art, Mikey Yates released a new print titled Hoop Dreams.
Click here to view full gallery at HYPEBEAST