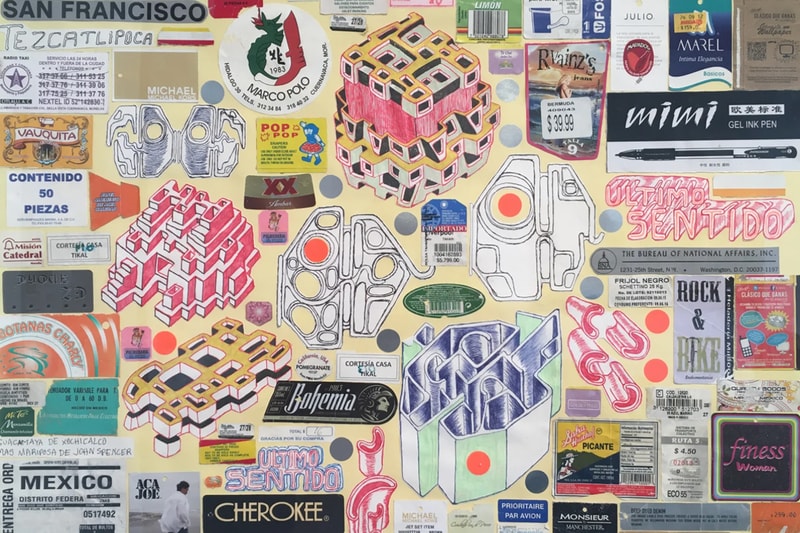 For nearly three decades, Cisco Jiménez has created mixed-media artworks that comment on the socio-political history of Mexico. Born in Cuernavaca, a colonial city just south of the capital, Jiménez recontextualizes traditional Mexican iconography with contemporary references, such as narco-violence, American pop culture to the somewhat pervasive relationship between the two neighboring countries.
Revered as an icon in the canon of Mexican post-war art, Jiménez will be seen as a relative newcomer at the upcoming Art Basel Hong Kong. Represented by CDMX's MAIA Contemporary, the artist will be a part of the Discoveries section dedicated to up-and-coming talent. "I will be presented as an eternally emerging artist," the artist joked in an interview with the New York Times, adding, "It's a totally new experience for my work. I will have to confront a new public and from a distant context in all the senses."
Jiménez builds his compositions from a variety of traditional and discarded materials — from clay and paint, to children's shoes, religious totems and boomboxes. The latter object is an interesting study that relates to how the artist believes Mexicans feel about the affluence that is just over the border.
Whether through humorous or sometimes vulgar references, Jiménez takes all the "energy, materials and objects" and transforms them into "artworks that contain a rich variety of lessons and meanings," he added.
Art Basel Hong Kong will return next weekend at the Hong Convention and Exhibition Center from May 27-29.
In related news, influencers will have to follow strict guidelines at the upcoming fair.
Art Basel Hong Kong
Hong Kong Convention and Exhibition Center
1 Expo Dr, Wan Chai, Hong Kong
Click here to view full gallery at HYPEBEAST