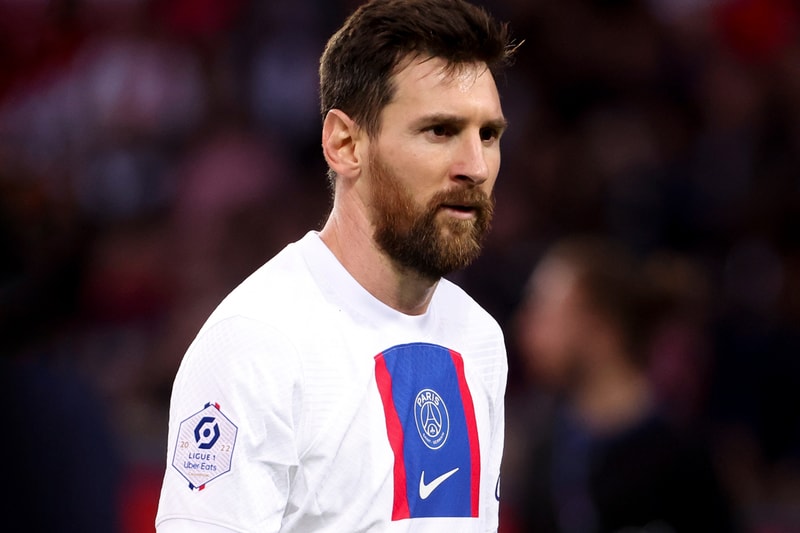 "Go west, young man" was a phrase that was first uttered at the beginning of America's westward expansion in the 1810s, but in the current century, it applies to major soccer stars. Heading to the USA for an end-of-career MLS stint has been a way for aging legends like David Beckham, Wayne Rooney, Zlatan Ibrahimovic and Thierry Henry to bask in the adulation of a new audience, collect a solid check and establish their reputation in a country that has long appreciated them from a distance — and the latest football icon to do this just might be Lionel Messi.
Messi, who at 35 years old has 7 Ballon D'Or awards to his name, is currently in the second to last year of his three-year contract with Paris-Saint Germain. However, the final year is a player option, which means Messi can depart PSG if he so chooses. Per a report from The Athletic, PSG is interested in extending Messi's deal and there's also some speculation that he'll return to FC Barcelona — the club he was a part of for over two decades — to end his career. However, MLS's Inter Miami FC is making a strong play for the Argentinian superstar as well. Inter Miami's ownership group has been in talks with Messi's father, and Messi would be able to sign a pre-contract with the club this winter as his PSG deal will be up in June 2023.
It's unlikely that any decision is going to be made before the 2022 World Cup, in which Messi will lead the Argentinian national team, a squad that's a popular pick to win the tournament. Nonetheless, the news is exciting to American soccer fans as Messi is widely regarded as one of the very best footballers of all time. Inter Miami FC is a relatively new squad, having only begun play in 2020, but their deep-pocketed ownership group — which includes the above-mentioned Beckham — has the funds and the desire to make a play for Messi.
Stay tuned for further info as the story unfolds, and to get more soccer news be sure to take a look at the 10 best kits from the 2022 World Cup.
Click here to view full gallery at HYPEBEAST