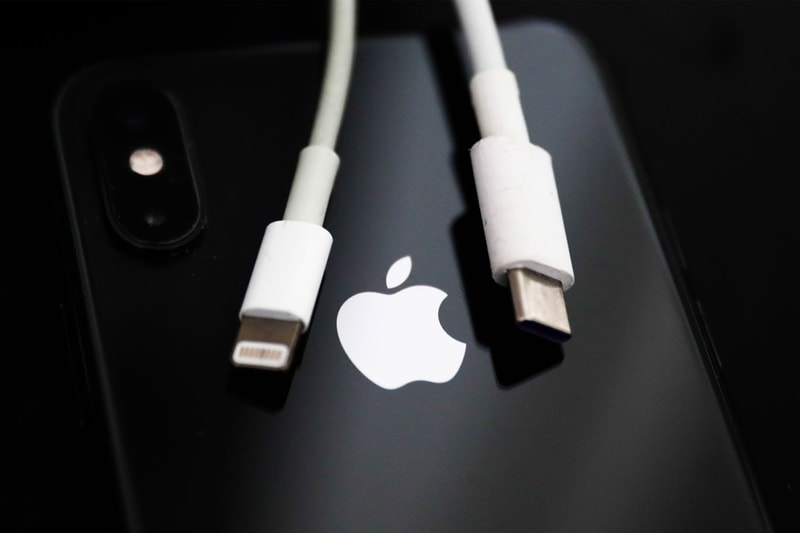 While Apple didn't announce a new iPhone with the long-rumored USB-C port at this year's WWDC, it now appears that the Lightning port will soon be phased out if the tech giant wishes to continue selling its flagship smartphone over in Europe. According to new reports, a decade-long legislative process is about to come to a conclusion as lawmakers in the European Union reach common ground on requiring all new smartphones to use USB-C charging ports by fall of 2024.
The requirement was pushed through to reduce technological waste and the EU will be extending it to the production and sale of new laptops as well as a whole host of other digital devices. Its implementation will help cut down on the 11,000 tonnes of e-waste generated annually in the region and save consumers upwards of $265 million USD.
"Under the new rules, consumers will no longer need a different charging device and cable every time they purchase a new device, and can use one single charger for all of their small and medium-sized portable electronic devices," explains a statement from the EU. "Mobile phones, tablets, e-readers, earbuds, digital cameras, headphones and headsets, handheld videogame consoles and portable speakers that are rechargeable via a wired cable will have to be equipped with a USB Type-C port, regardless of their manufacturer. Laptops will also have to be adapted to the requirements by 40 months after the entry into force."
During a press conference announcing the legislative plans, the EU's commissioner for internal market Thierry Breton denied targeting Apple specifically. "The rule applies to all and sundry. It's not adopted against anybody," Breton explained when asked about Apple. "We're working for the consumers, not the companies, and we have to give these companies rules; rules that are clear in order to enter the internal market," although rapporteur Alex Agius Saliba did confirm that "In two years' time, if Apple wants to sell their products within our internal market they have to abide by our rules, and their device will have to be USB-C."
Elsewhere in the tech world, Binance is being probed by the SEC over the legality of its BNB token.
Click here to view full gallery at HYPEBEAST