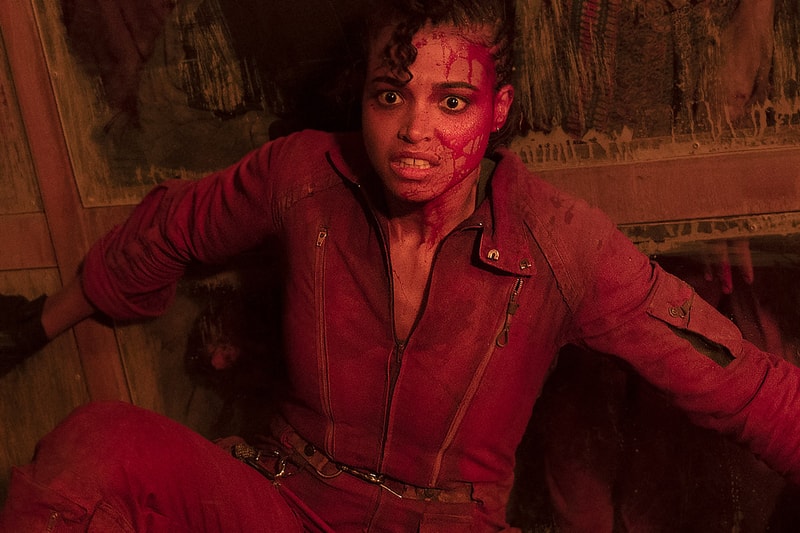 Netflix has unveiled new images from its upcoming Resident Evil series, revealing new details about the adaptation's mysterious plot.
Building off the original video game's storyline, Netflix's Resident Evil takes place in both the past and the present — the former sees a scientist named Albert Wesker (Lance Reddick) move to New Raccoon City with his two daughters, Jade (Tamara Smart) and Billier (Siena Agudong), while the latter, which is set in the year 2036, follows an older version of Jade (Ella Balinska), who must battle against an army of zombies to survive.
The official synopsis reads, "14 years after a deadly virus caused a global apocalypse, Jade Wesker fights for survival in a world overrun by the infected and insane creatures. In this absolute carnage, Jade is haunted by her past in New Raccoon City, by her father's chilling connections to the Umbrella Corporation but mostly by what happened to her sister, Billie."
The fresh visuals provide a glimpse at both time periods in the series, revealing the horrors that come with Jade's fight for survival, a first look at gruesome-looking zombie dogs and shots of Jade's husband Raj (Ahad Raza Mir), who ultimately becomes tied into the plot.
The series, which was written and executive produced by Mary Leah Sutton, also stars Adeline Rudolph, Paola Nuñez, Connor Gossatti and Turlough Convery.
Resident Evil premieres on Netflix on July 14. Take a look at the new images in the gallery above.
In more entertainment news, Doctor Strange in the Multiverse of Madness is coming to Disney+.
Click here to view full gallery at HYPEBEAST