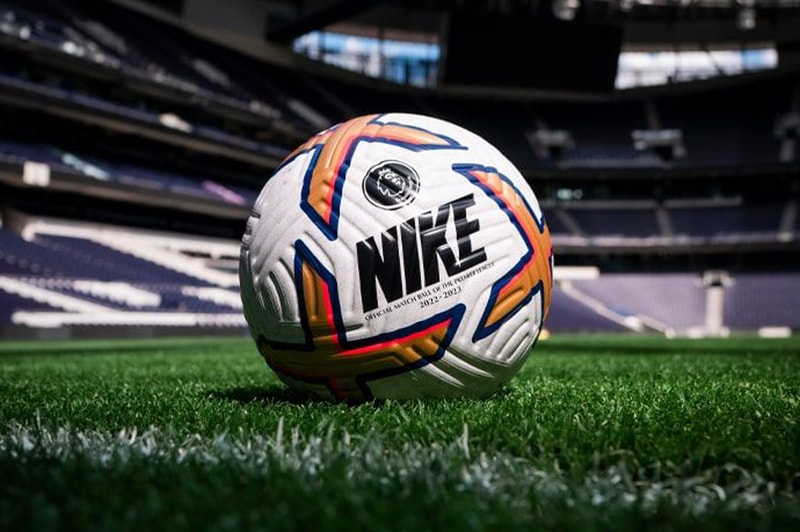 Nike has unveiled the official Premier League match ball for the 2022/23 season.
Paying homage to the division's first-ever season back in 1992, Nike's new AerowSculpt ball is a celebration of the Premier League through its references to the Mitre ball from the 1992 campaign. Keeping things as nostalgic as possible, the ball features a broken rhombus in gold, blue and red along with the old Premier League logo and vintage sponsor detailing.
The ball's design also features oversized an oversized "X" in the same colors that were used by Mitre in the 1990s while the Nike Swoosh is integrated into the two opposite areas. You can also spot small crowns along with the number 30, once again nodding to the design's place in Premier League history.
For the technical elements, the AerowSculpt technology has been used to reduce wobbles from the ball, making travel smoother when it's kicked.
You can have a closer look at the new match ball above and it will be used during the Premier League's first games of the season in August. The ball will also be available to purchase on the official Nike website on July 15.
In other news, take a look inside the eBay x Morley's sneaker pop-up store.
Click here to view full gallery at HYPEBEAST