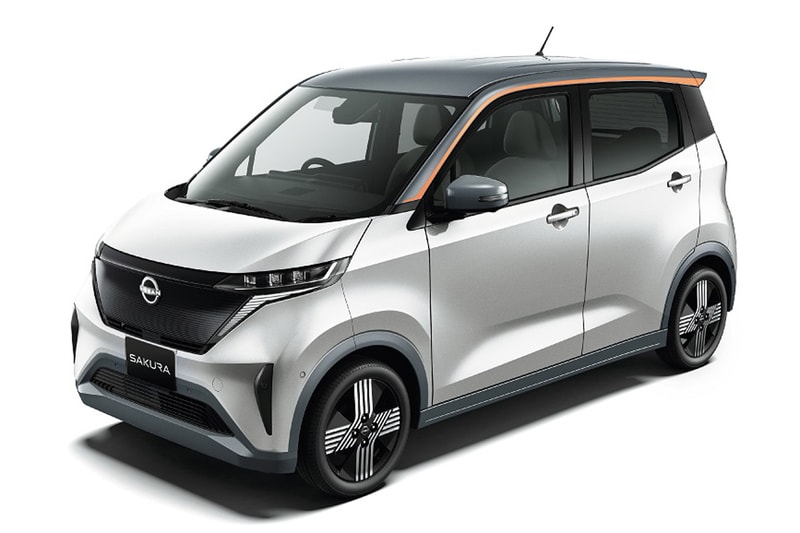 Nissan has revealed a new addition to its all-electric vehicle lineup in Japan, a minivehicle called the Sakura. Slated to hit the country's consumer market this summer, Nissan intends for the car to offer those interested in purchasing electric vehicles a more affordable option, with the Grade S model of the vehicle starting at ¥2,333,100 JPY (approximately $18,264 USD).
"The all-new Sakura follows the LEAF and Ariya as a mass-market EV," Nissan Executive Vice President Asako Hoshino said. "We believe it will be a gamechanger for the Japanese market and will make EVs much more accessible to customers in Japan."
Deriving its name from the Japanese cherry blossom, the mini EV boasts an excellent driving range with a turning radius of 4.8 meters. It also comes with Nissan's automated ProPILOT Park system, engineered to make parking an easier and quicker endeavor.
Containing a motor that produces 47 kW and 195 Nm of torque, the Sakura features quick acceleration for driving on the highway and effortless merging. Meanwhile, the vehicle's three different drive modes — Eco, Standard and Sport — cater to different situations of acceleration and deceleration, such as driving uphill or on a snow-covered road.
While small in size, the Sakura's compact lithium-ion battery lends itself to a spacious interior that seats four. Nissan says that the battery can be used as a mobile power source in the case of an emergency, for instance, providing electricity to a house. The standard charge for the battery is 8 hours, though a quick charge will take only 40 minutes.
Check out Nissan's all-electric Sakura minivehicle now.
In other automotive news, Rick Ross hosted a major car and bike spectacle at his 235-acre Promise Land property.
Click here to view full gallery at HYPEBEAST