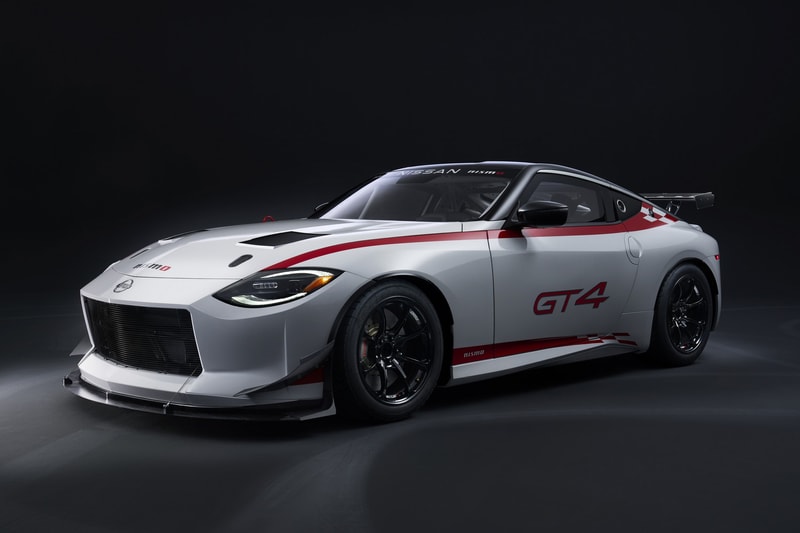 Nissan has just given racing enthusiasts a better look at the full track potential of the all-new Nissan Z. Revealing the Nissan Z GT4 in Yokohama, the competition race car from the NISMO Racing Division sees the street version of the new Z with a fully tuned R30DDTT engine.
On top of power output, the entire chassis has been upgraded from the ground up with enhanced rigidity, suspension, braking, and aerodynamics. "Motorsports for Nissan is an expression of our passion and unrivaled expertise. The Nissan Z continues to maintain its position as an exciting sports car that fascinates drivers with its driving dynamics and flexible powertrain," said Nissan COO Ashwani Gupta. "We are confident that this track-ready GT4-category Nissan Z will be ready to write another chapter in the Nissan Z's 50-plus-year legacy of speed."
A full spec reveal will be announced at this year's SEMA exhibition on November 1. Deliveries for the race car will begin in the first half of 2023.
In other automotive news, Ferrari fully reveals the 715-hp Purosangue, their first SUV.
Click here to view full gallery at HYPEBEAST