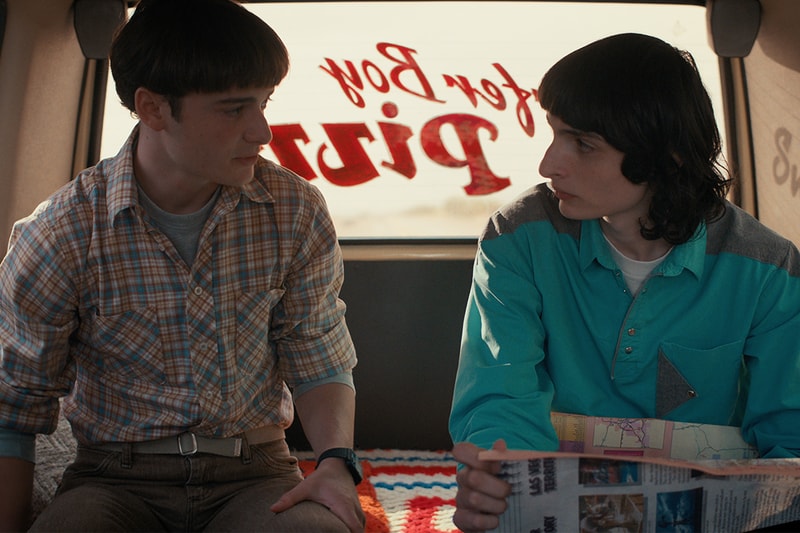 For those who've binged the entirety of season four of Stranger Things, you might have noticed a development in the relationship between Will and Mike, and the former character's actor Noah Schnapp has now confirmed that Will is indeed gay and in love with his best friend.
Speaking to Variety about the show in a recent interview, Schnapp said that Will being gay was hinted at as early as the first season. "Obviously, it was hinted at in Season 1: It was always kind of there, but you never really knew, is it just him growing up slower than his friends? Now that he's gotten older, they made it a very real, obvious thing," the actor explained.
"Now it's 100% clear that he is gay and he does love Mike. But before, it was a slow arc. I think it is done so beautifully, because it's so easy to make a character just like all of a sudden be gay," Schnapp went on to elaborate. "People have come up to me – I was just in Paris and this, like, 40-year-old man came up to me and he was like, 'Wow, this Will character made me feel so good. And I related to it so much. That is exactly who I was when I was a kid.' That just made me so happy to hear. They are writing this real character and this real journey and real struggle and they're doing it so well."
The whole of Stranger Things season four is now available on Netflix.
Elsewhere in entertainment, take a first look at Ironheart's MK1 suit from Black Panther: Wakanda Forever.
Click here to view full gallery at HYPEBEAST