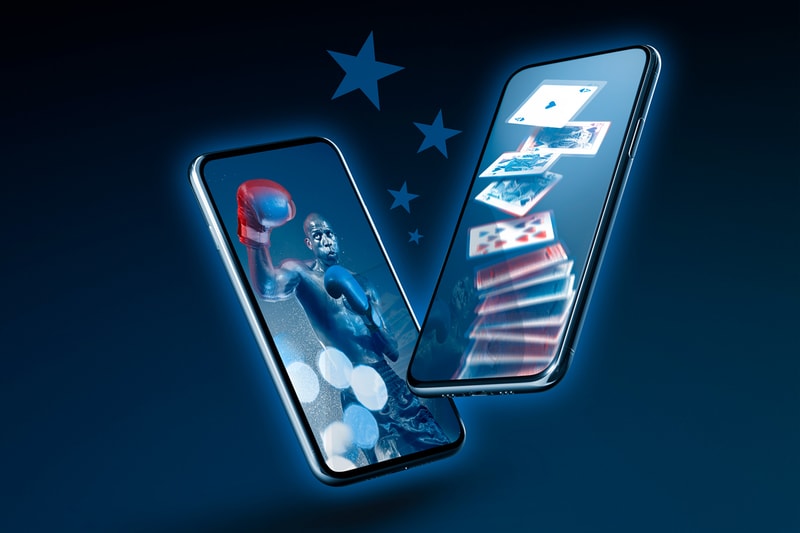 As Ontario opens its doors to legal single-sports betting and online casinos, homegrown iGaming operator NorthStar Bets is introducing its new online casino and sportsbook platform that provides a uniquely local, content and insights-driven user experience.
More than just another platform in a sea of options, NorthStar Bets is designed to provide consumers with an immersive and interactive game and wagering experience. Working alongside its dedicated in-house content team, Canadian sports media and industry experts, and premier technology partners, NorthStar Bets is offering consumers a new way to play.
Here's a breakdown of what you need to know.
Understanding Single-Sports Betting in Ontario
Prior to April 4, 2022, Ontario gaming enthusiasts and sports fans were limited to placing "parlay bets" for which they could only place bets across the outcomes of multiple games. Although there was a desire for access to legal single-sports betting amongst consumers, Ontario's biggest gaming enthusiasts and sports bettors would often have to resort to participating in the "grey market" through non-regulated platforms housing online sports games and online casinos.
This all changed when the federal government passed bill C-218, the Safe and Regulated Sports Betting Act which allowed provinces to develop regulatory frameworks; making Ontario the first province to launch a regulated iGaming marketplace in Canada.
By placing wagers on the outcome of only one game, the performance of an individual player, or bets placed during in-game moments, sports fans are closer to the action than ever before. As an Ontario-based company that understands the passionate fan bases of Ontario-based teams, NorthStar Bets prioritizes local major league teams on the platform and provides consumers with insights and analysis on their favorite hometown teams.
Casino Games or Sportsbook
After registering for an account on the NorthStar Bets website, consumers can easily find an interactive schedule of games with up-to-the-minute odds across a wide variety of sports and leagues around the world. Registering for an account also provides users with access to the industry's best-in-class online casino games, including live dealer roulette, blackjack and baccarat, as well as a variety of cumulative jackpot virtual slot machines.
Thanks to its partnerships with the world's top technology and gaming industry leaders, Playtech and Kambi, NorthStar is able to provide consumers with access to premium casino games and a sportsbook that offers unique content and experience.
Research Before Placing A Bet
For those who place a wager, NorthStar Bets offers an all-in-one platform with exclusive insights, analysis and stats. Hockey fans, in particular, can read commentary from NorthStar Bets Senior NHL Insider Chris Johnston, who headlines the platform's content team.
"Throughout Chris's career he has broken hundreds of stories and earned the trust and respect of NHL fans with his reliable, insightful and timely reporting," said Michael Moskowitz, Chief Executive Officer and a founding partner, NorthStar Gaming. "The intimate knowledge of the Maple Leafs and the happenings across the NHL that Chris provides NorthStar Bets users with is truly invaluable."
For those ready to place their first bet and get in on the action, head to www.northstarbets.ca and register today. Open to Ontario users 19 years of age or older.
NorthStar Gaming is a licensed and registered online gaming operator by the Alcohol and Gaming Commission of Ontario (AGCO).
Click here to view full gallery at HYPEBEAST