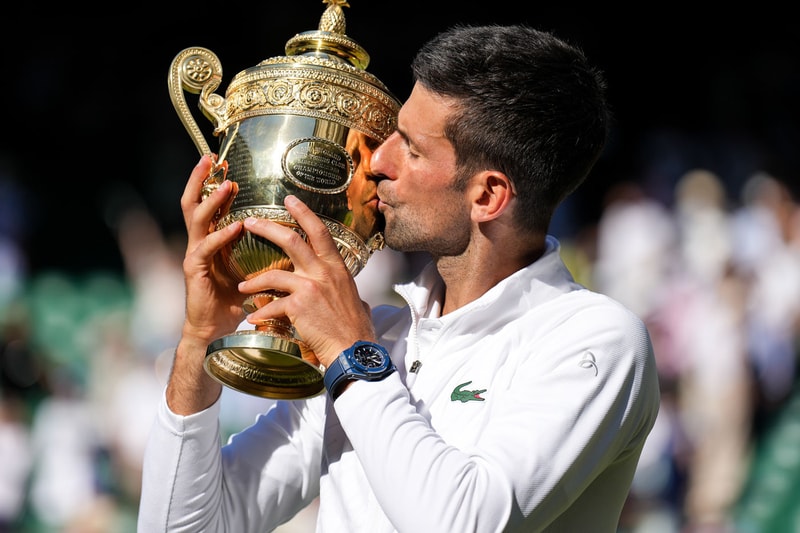 Novak Djokovic bested Nick Kyrgios at Wimbledon 2022 to win his 21st overall Grand Slam and fourth consecutive Wimbledon titles.
The Serbian tennis player, who previously missed the 2022 Australian Open, returned victorious and defeated Kyrgios 4-6, 6-3, 6-4, 7-6 (3). This gives Djokovic his seventh singles title and 21st Grand Slam win, inching closer to Roger Federer's total of eight and Rafael Nadal's total of 22, respectively. He also joins Pete Sampras, Federer and Bjorn Borg as only the fourth male tennis player to win four straight Wimbledon titles.
Although Djokovic has Wimbledon in the bag, it remains unclear whether he will be flying to the United States for the 2022 US Open — the final Grand Slam tournament of the year — due to his vaccination status and the country's vaccine mandates. "I'm not vaccinated and I'm not planning to get vaccinated so the only good news I can have is them removing the mandated green vaccine card or whatever you call it to enter United States or exemption," Djokovic said. "I don't know. I don't think exemption is realistically possible. If that is possibility, I don't know what exemption would be about."
In case you missed it, Kyrigos was fined after he was wearing Air Jordans on the court.
Click here to view full gallery at HYPEBEAST