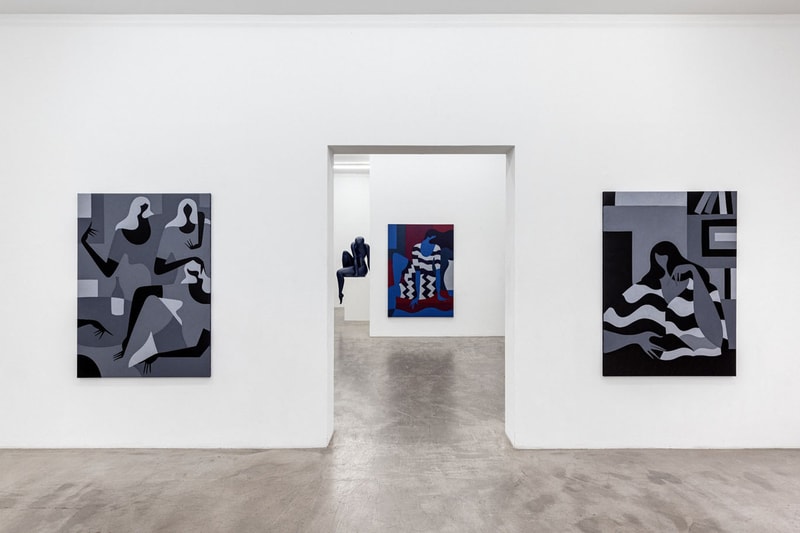 Parra has dipped his toes in a number of creative mediums over the years, with a host of Nike and Case Studyo collaborations leading the pack. The acclaimed Dutch artist returns to the gallery walls in a new solo exhibition at Ruttkowski;68 in Paris.
Hold on to your mini horse is Parra's third show with the gallery and presents a series of new paintings and sculptures that radiate with the artist's unmistakeable graphic style. The female form is one of the central studies within the exhibition as Parra paints each canvas as if freeze-framing a film.
Each painting is meant to be viewed autonomously and only provides snippets for the audience to piece together. Bold color blocks give way to curvilinear forms — clues that Parra urges the audience to reassemble with their own thoughts and memories.
Toward the back of the space lies a featureless blue sculpture of a woman perched on a plinth in a similar way as those seen across the canvas artworks. Hold on to your mini horse is approaching its final weeks and will be on view in Paris until July 31.
More on art, Annie Morris presents her latest sculptures at Château La Coste.
Ruttkowski;68
8 Rue Charlot
75003 Paris, France
Click here to view full gallery at HYPEBEAST