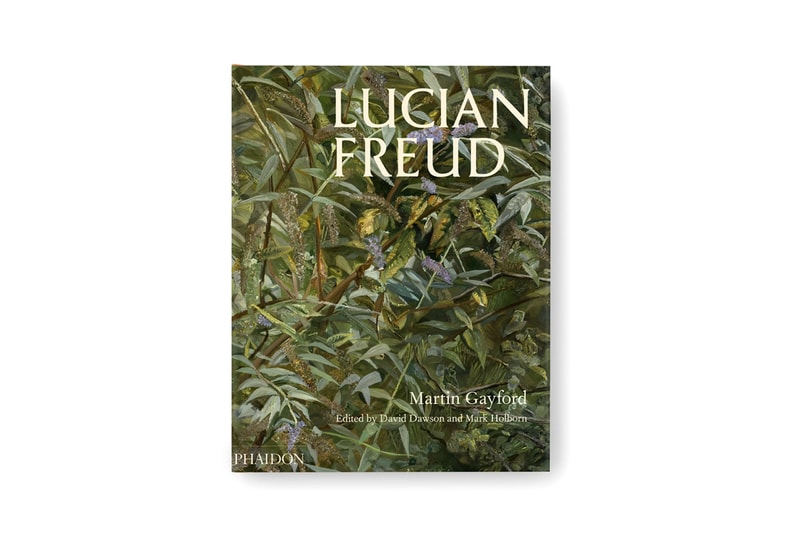 Following recent monographs on HAY and the Dutch art collective DRIFT, Phaidon will release a sumptuous new volume on legendary painter Lucian Freud. The grandson of the revered psychoanalyst Sigmund Freud, Lucian carved his own path to become one of the most acclaimed artists of the 20th Century.
Created in collaboration with the Lucian Freud Archive and edited by Mark Holborn, the weighty book provides a comprehensive look at Freud's seven decade career. Chiefly known for figurative paintings that oscillate between surrealism and reality, the British artist didn't shy away from spotlighting the real and unpleasant nature of the human body.
Early on, he would primarily paint his friends and family, along with an obsessive amount of self-portraits. However, as Freud rose within the art world, the artist created paintings of famous subjects, such as David Hockney, Queen Elizabeth II, along with art critic Martin Gayford, the latter of which has written this book. Reminiscent of his grandfather Sigmund, Lucian would intensely observe each of his sitters overlooked movementts to create deeply intimate depictions of the changing face of human emotion.
Spanning 624 pages, including 487 illustrations, Lucian Freud will be one of the premier sources on the artist when it releases on October 19. The book is available to pre-order now via Phaidon for $150 USD.
Elsewhere in art, "Tambayan" is a new group exhibition exploring Filipino-American identity.
Click here to view full gallery at HYPEBEAST