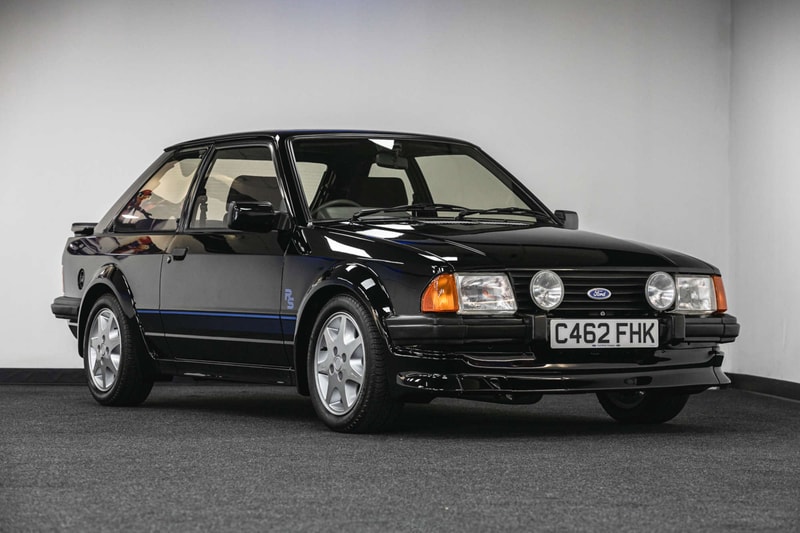 The 1985 Ford Escort RS Turbo S1 once driven by the late Diana, Princess of Wales has just been listed for auction at Silverstone. A stark contrast to an armored Rolls-Royce, this stealthy car was actually not Princess Diana's first choice. Her first Ford Escort 1.6 was said to have been a Cabriolet version in Red. It was only after the request by The Royalty Protection Command SO14 -- for obvious reasons like privacy and protection -- that she switched to the one that is currently for sale.
This RWD sports car was fitted with a five-slat front grille, a secondary rearview mirror, and a radio. This car was eventually used in a promotional giveaway by Kuss FM in 1993 where it had 12,000 miles at the time. It was then purchased by its current owner, who happens to be a Ford RS collector, where he put a total of 24,961 miles on the dash. The lot comes with maintenance receipts, Ford Motor Company internal memos, newspaper clippings, glossy photographs of Princess Diana using the car, and period registration documents. This vehicle remains the most daring choice of a car by any member of the Royal Family. Head over to Silverstone Auctions for a better look at the historic Ford.
In other automotive news, Porsche has turned Sally from Cars into a real 911 Carrera GTS.
Click here to view full gallery at HYPEBEAST