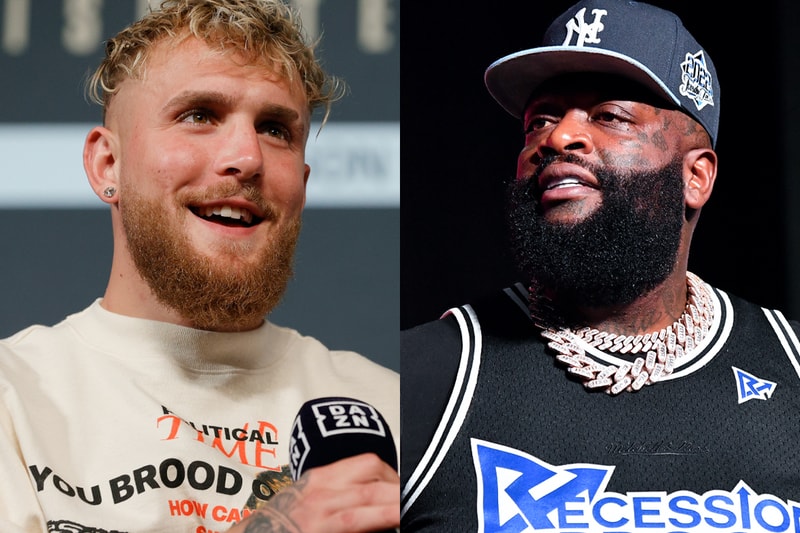 Rick Ross is going all-in on Jake Paul and he is letting the world know.
Since the YouTuber began is boxing career, Paul has proven to be a forced to be reckoned with. He currently holds a record of five wins, zero losses and zero draws. Four out of five of those matches has seen him stop his patients, leaving him with an 80% knock-out ratio. Recently, Paul was exepcted to fight Tommy Fury in his next fight, however due to immigration issues the fight has been canceled. Hasim Rahman Jr. would later replace Fury as his next opponent but due to weight issues, it resulted in another last minute cancelation.
With all that has happened as of late, the chances of Paul receiving another fight soon were becoming slim. In a new Instagram post from rap legend Rick Ross, he revaled that he is backing Paul with $10 million USD. He wrote in his caption alongside his selfie with Paul, "Since veryone seems to be afraid to fight @jakepaul Im down to put another 10million on top to make the right match happen. What fight would you want to see? We talking big shit on the homie podcast so stay tuned."
Paul has not yet announced his next big fight, but with the financial support of Ross, it is sure to be a big one.
In other sports news, the Los Angeles Lakers are retiring Pau Gasol's No. 16 jersey.
Click here to view full gallery at HYPEBEAST