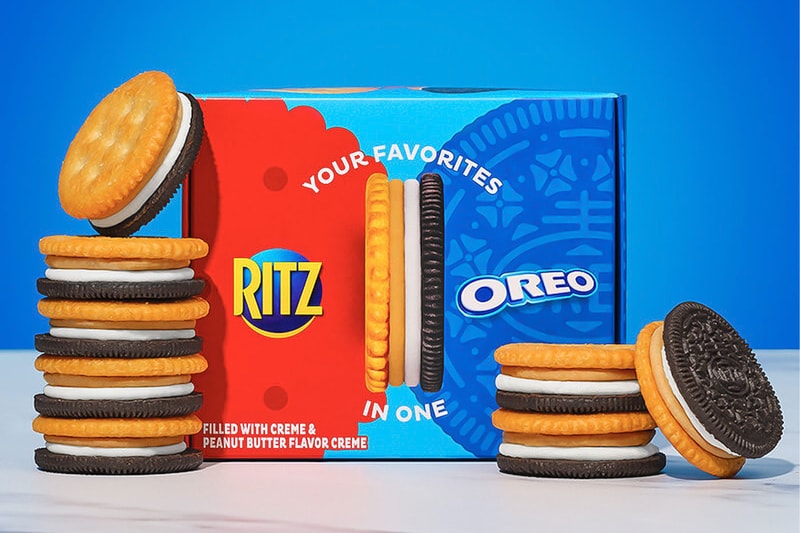 Ritz crackers and Oreo cookies are banding together for the ultimate sweet and salty collaboration. This limited edition product combines two fan favorites in a one-of-a-kind collaboration that sees a top layer of Ritz cracker and bottom layer of Oreo that is bound together with smooth peanut butter flavored creme.
The Ritz x Oreo mashup is deliciously fused together to create a never before seen collaboration that is sure to send taste buds into a frenzy. Oreo's senior brand manager Sydney Krazmann said, "At Oreo, we are constantly exploring playful ways to excite our fans, from innovative limited-edition flavors to unexpected collaborations. This Ritxz x Oreo product marks our first product collaboration with our friends at Ritz and we can't wait to hear what OREO superfans think about this new take on the classic combination of chocolate and peanut butter!"
The wild combo is a limited-edition exclusive and will be made available later this week. Those who are looking for just the perfect sweet and salty combo can have a chance to try the Ritz x Oreo treat starting on May 26 at 12 p.m. EST. Ritz and Oreo fans can visit Oreo.com/Ritz to get a free pack by simply paying for shipping.
In other F&B news, MTN DEW has announced the return of tropical punch with the original Typhoon flavor.
Click here to view full gallery at HYPEBEAST