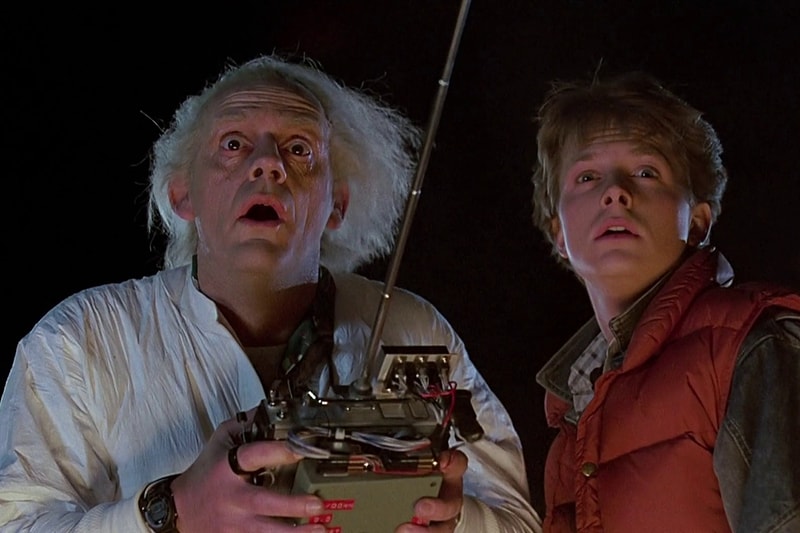 A sealed VHS copy of 1980's time-travel classic Back To The Future has sold at auction for $75,000 USD.
The video tape - that belonged to Biff Tannen actor Tom Wilson - was the star lot at an auction of 260 sealed VHS tapes at Heritage Auctions in Texas.
The shrink wrapped tape from 1986 was graded and described as being in near mint condition and the sum paid for it is thought to be the highest ever for a VHS tape.
Wilson consigned sealed copies of all three films in the trilogy with Back to the Future II selling for $16,250 USD and Back to the Future III achieving $13,750 USD. Both were accompanied with signed provenance from late MCA executive VP and Universal Pictures chairman Tom Pollock. 
His 1990 Trilogy Box Set also sold for $10,000 USD.
While Back to the Future stole the show other blockbusters from the 1970s and 1980s sold well with sealed VHS copies of The Goonies selling for $50,000 USD (a Betamax copy achieved $13,750 USD), Jaws $32,500 USD, Ghostbusters $23,750 USD while a promotional giveaway copy of Top Gun from Pepsi hammered at $17,500 USD.
"The results for Tom Wilson's Back to the Future tapes, for Goonies and Jaws and Ghostbusters and many others, were nothing short of amazing," says VHS Consignment Director Jay Carlson. "VHS collectors have never gone away, but interest in sealed VHS has blossomed in a way few could have imagined over the last couple of years. A few years ago, sealed VHS collectors were outliers in the collecting community, so it really is something to see it grow and attract enough new collectors to warrant a standalone auction at a major auction house. Based on everything I've seen today, VHS and home media have a bright future, and Heritage is just getting started."
In other entertainment news, why Tim Allen didn't voice Buzz in Lightyear.
Click here to view full gallery at HYPEBEAST