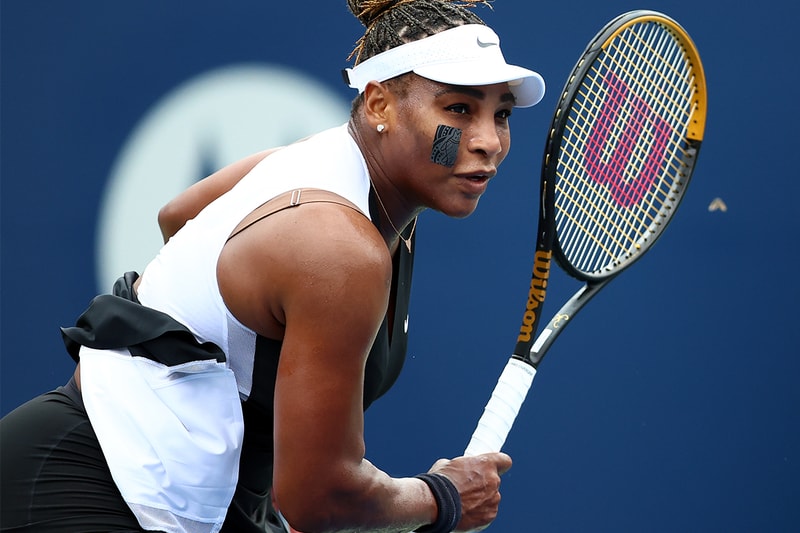 One of the greatest athletes of all time to play the game of tennis, has officially announced her retirement. Serena Williams is officially leaving the sport following the US Open set for the end of August.
The professional tennis player penned a love letter to the game for Vogue, outlining her reasoning and wanting to focus on her family. In the piece, she wrote,
"I have never liked the word retirement. It doesn't feel like a modern word to me. I've been thinking of this as a transition, but I want to be sensitive about how I use that word, which means something very specific and important to a community of people. Maybe the best word to describe what I'm up to is evolution. I'm here to tell you that I'm evolving away from tennis, toward other things that are important to me."
The 23-time Grand Slam champion has been a monumental figure in tennis since the beginning of her career. Williams won her first US Open in 1999 and has continued to show that she is a force both on and off the courty as a role model to many young female athletes worldwide. With additional ventures including her recently founded Serena Ventures, VC firm, she is excited to give more focus to her other outlets outside of playing tennis as well as expanding her family with husband and Reddit founder Alexis Ohanian. She notes that she wishes that social circumstances did not have to make her choose between playing tennis and starting a family, however with a new vision in mind, "These days, if I have to choose between building my tennis résumé and building my family, I choose the latter."
Williams admits that she still has mixed feelings about retiring and that she has grappled with the idea for a while before coming to a decision. While she is not yet ready to think about her legacy and believes there is stil a lot to be written, she acknowledges that as a woman of color in tennis, she has been a pillar in opening doors of opportunities for many others. Even though Williams is planning on retiring after August this year, it is evident that she has made her mark on the court and will continue to be a forever legend in the world of sports and beyond.
In other sports news, Kevin Durant has reportedly given the NEts an ultimatum.
Click here to view full gallery at HYPEBEAST