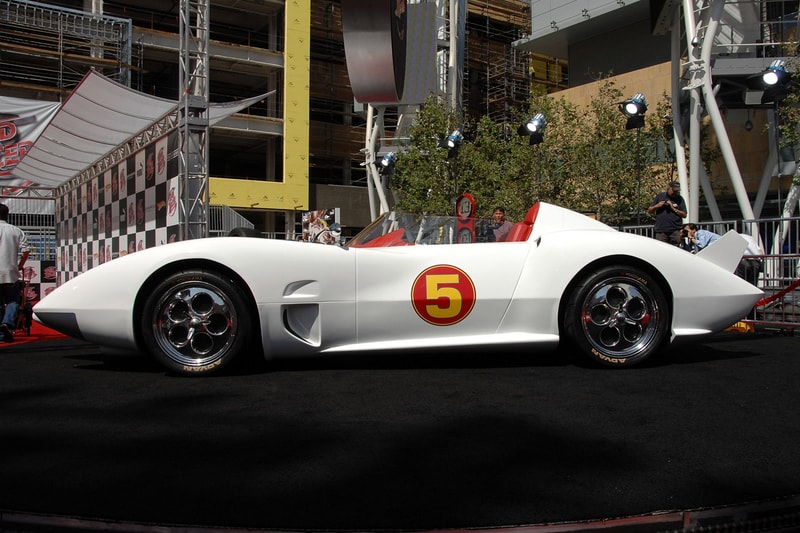 Apple is developing a live-action scripted series based on the popular manga Speed Racer, with J.J. Abrams' Bad Robot on board to executive produce, according to Variety.
Ron Fitzgerald and Hiram Martinez will write, executive produce and serve as co-showrunners on the project, which has received a straight-to-series order from Apple. Notably, Martinez reportedly impressed Apple, Bad Robot and Warner Bros. Television with his "exciting take" on the source material, according to The Hollywood Reporter.
The live-action series has been in development for years under Bad Robot's overall deal with Warner Bros, per THR's sources. The project arrived at Apple "some time ago" and its development has been "excruciatingly slow" since.
Speed Racer, which was created by Tatsuo Yoshida and adapted into an anime series in the 1960s, follows the titular auto racer and his beloved car, the Mach 5, as he embarks on various adventures that involve his father Pops Racer, his younger brother Spritle, his older brother Rex Racer, his pet chimpanzee Chim-Chim and his girlfriend Rixie. The original series ran for more than 50 episodes.
Apple's Speed Racer series will mark the second live-action iteration of the popular Japanese animation, following a 2008 film directed by The Wachowskis that starred Emile Hirsch in the namesake role.
In more entertainment news, Tommy Chong is reprising his That '70s Show role for the That '90s Show reboot.
Click here to view full gallery at HYPEBEAST