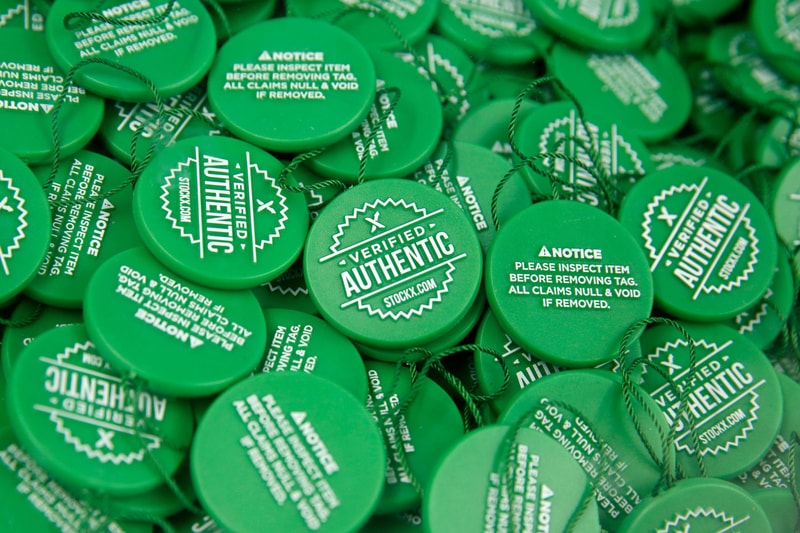 Back in May, Nike called out StockX for allegedly selling counterfeit shoes.
Nike took StockX to court for "blatantly freeriding" on the Nike trademark and goodwill with its Vault NFTs. StockX argued that the sneakers in the Vault do not correlate to digital sneakers but are instead physical sneakers that are stored in a vault and are then traded digitally. After the allegations, StockX came out with their own statement to refute Nike's accusations claiming that the "filing is not only baseless but also is curious given that their own brand protection team has communicated confidence in our authentication program."
Now, StockX has updated its statement, continuing to stand firm on believing Nike's claims have no merit. The new statement dictates that StockX still believes in their authentication program and calls it the most "rigorous" process in the market. To show just how serious they are with their authentication, they stated that they have "invested millions of dollars to fight the proliferation of counterfeit products, employing over 300 authenticators across eleven authentication centers around the world." StockX has pinpointed that Nike's recent allegations contradicted its past actions and dealings with StockX for its authentication process. The updated statement continues to read,
"Despite numerous opportunities to offer feedback or criticisms, at no time in the past did Nike express concerns to StockX about its authentication processes.

The timing of Nike's new allegation is suspicious. Nike alleged that they had counterfeit shoes months before they filed their initial complaint, but only added these claims after their lawsuit against StockX's Vault NFT failed to gain traction or to win over public sentiment. Like Nike's initial claims, Nike's new allegations lack any merit.

StockX looks forward to defending its reputation and to understanding why Nike, which once sought to collaborate in combating counterfeits, now seeks to anticompetitively undermine StockX's business model for making the secondary market safer and more efficient for consumers."
Stay tuned to see how this story will unfold.
In other footwear news, Nike lets the Air Max Plus shine in "Metallic Copper."
Click here to view full gallery at HYPEBEAST