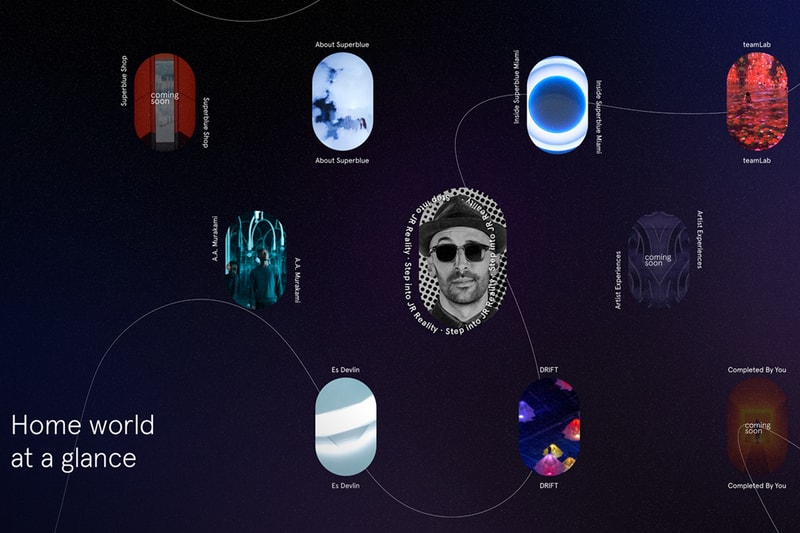 The experiential art venture Superblue has collaborated with the acclaimed artist JR on the first AR community network. Hailed by the organizers as the "largest participatory art project in the world," JR Reality extends the French artist's Inside Out Project, giving anyone with a smartphone a forum to share their own and discover others' first-hand experiences of cherished locales.
Made in conjunction with Niantic, JR Reality offers an interactive platform for people to chronicle their cities by attaching a portrait or personal memory to a particular location, leaving behind digital touchpoints for others to uncover for years to come.
"Have you ever passed somebody on the street and wondered what their story is? Or looked up through a window and wondered who lives there, what kind of life do they have? It's time to find out," said JR in a statement. "In my latest work REALITY everyone is invited to leave portraits and voice messages attached to special places. It's time to go outside and explore, and reconnect with one another and show the world your face again.Together we can tell the world your story and meet the amazing people that live in your city"
The JR Reality beta is exclusive to San Francisco at the moment and is only available through the Superblue app. The project will subsequently be launched in New York in fall 2022, followed by London, Paris, Los Angeles, Miami and Tokyo. Stay up to date by joining the waitlist.
Elsewhere in art, Vincent Leroy imagines strange molecular clouds floating above the solfataras of Hverir in Iceland.
Click here to view full gallery at HYPEBEAST