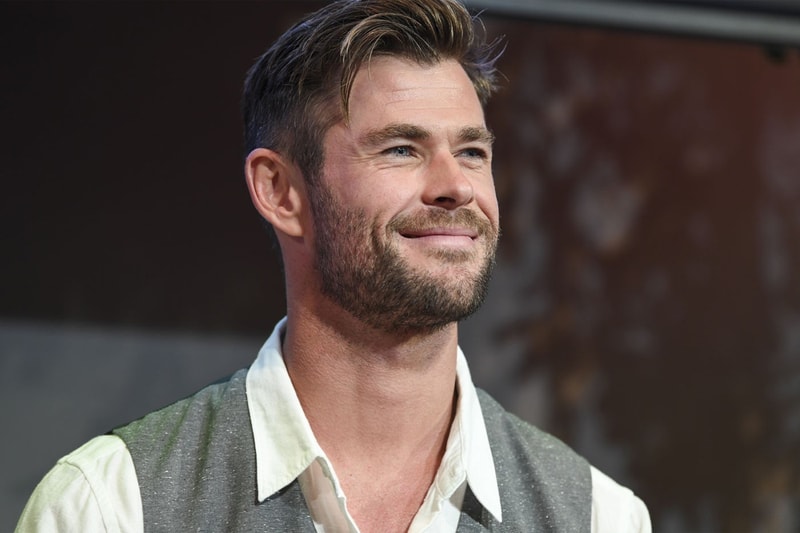 After being confirmed to portray the main villain in the upcoming Mad Max: Fury Road prequel Furiosa back in March, fans of the franchise can finally take a first look at Chris Hemsworth's character thanks to new set images that have surfaced. As you can see below, the Thor actor takes on a very different look from the roles he's portrayed so far, with long gray hair running down over his shoulders as well as a large beard on his face. Of course, he's also dressed in the heavy-metal-styled post-apocalyptic aesthetic that's signature to the Mad Max series.
According to the synopsis of the film, Furiosa will center around the titular character's origin story when she's taken away from the Green Place of Many Mothers by a Biker Horde led by the Warlord Dementus. As the group ventures through the Wasteland, they come across the Citadel presided over by The Immortan Joe. The two fight for dominance as Furiosa tries to survive the ordeal and figure out her way home.
For fans of the original franchise, Furiosa will arrive in theaters May 24, 2024.
El Nominado al BAFTA y al Critics Choice Super Awards Chris Hemsworth en el set de filmación de "Furiosa" (2024).#FilmTwitter #ChrisHemsworth #Furiosa pic.twitter.com/ug6irXUEOx

— Ernesto Pastrana (@PastranaTweet) August 23, 2022
Elsewhere in entertainment, director James Wan has revealed new concept art for Aquaman and the Lost Kingdom while confirming its delayed release date.
Click here to view full gallery at HYPEBEAST