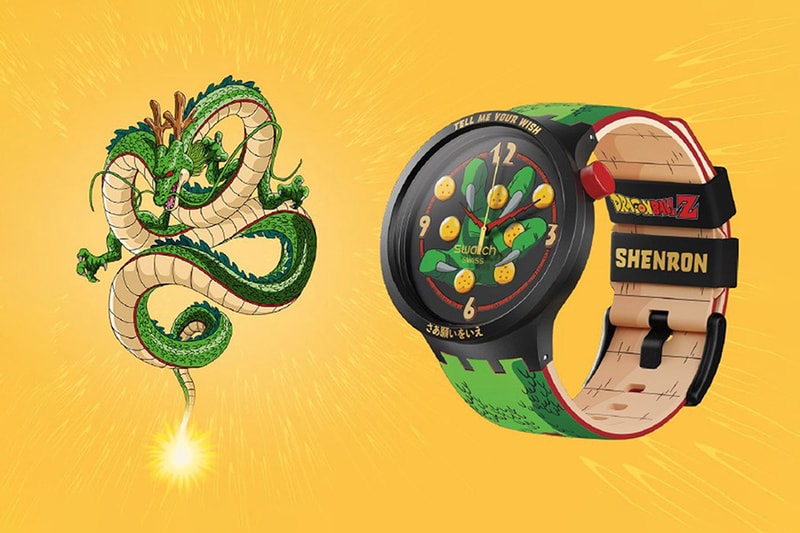 An early look at Swatch's upcoming collection with Dragon Ball Z has just been revealed. Arriving as seven models -- featuring the characters Goku, Gohan, Vegeta, Master Roshi (Kame-Sennin), and villains Frieza, Cell, and Majin Buu -- the watches are available in varying sizes with Goku, Shenron and Cell appearing on the larger 47mm Big Bold models.
Each watch takes elements of each of the characters, from Goku's 悟 wisdom symbol, Babidi's Majin Demon mark, and Vegeta's scouter vision. There are even more abstract and playful dial versions like a full Master Roshi dial and a charged-up Kamehameha dial for Gohan. While the Shenron version does make good use of the Namekian hand, there may have been a missed opportunity in incorporating the Dragon Ball stars in correlation with the hour markings.
Fans of the anime can expect the official release on August 25 where the collection ranges from $80 - $130 USD.
In other anime-related news, ZIPPO joins the Band of the Hawk for Berserk release.
Click here to view full gallery at HYPEBEAST