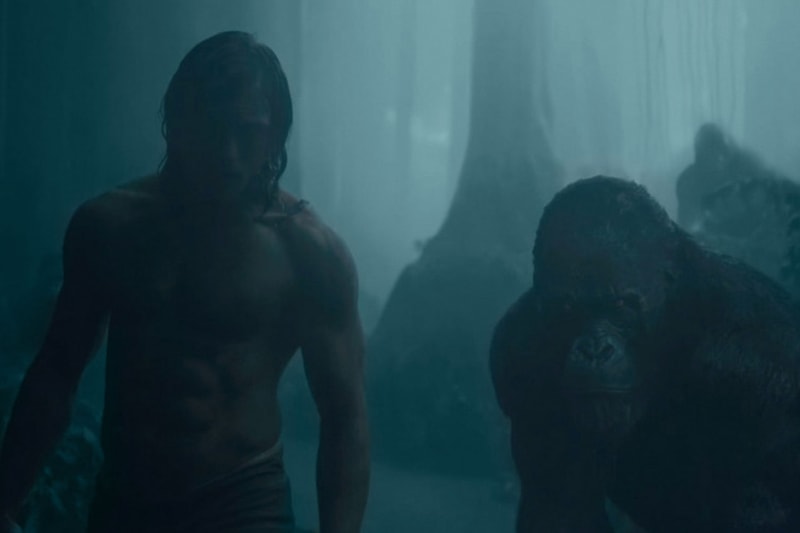 Tarzan may be swinging into theaters again, according to sources via The Hollywood Reporter.
Sony Pictures has secured the screen rights to the famed character from creator Edgar Rice Burroughs' estate and is looking to facilitate a "total reinvention" of the title and its intellectual property, per the outlet.
The studio has not recruited a writer, filmmaker or producer for the project, as it is still in its early developmental stages. Sony did not immediately comment on the news.
The Tarzan franchise achieved massive success in the 20th century, following the widespread popularity of Burroughs' first story, Tarzan of the Apes, which was published in 1912. The burgeoning character was then reinvented across movies, radio shows, TV series, comics and more. Notably, Disney created a popular Tarzan movie in 1999, which ultimately inspired a Broadway adaptation.
In the 21st century, however, the Lord of the Jungle has not received the same level of notoriety. Warner Bros. previously attempted to launch a new franchise with a film starring Alexander Skarsgard and Margot Robbie in 2016, though it did not take off as expected.
According to an insider via THR, Tarzan has been in the public domain since January 2020, though the Tarzan trademark belongs to the estate.
Stay tuned for more information regarding Sony's take on Tarzan.
Elsewhere in entertainment, Jonathan Majors is being eyed to play Dennis Rodman in 48 Hours in Vegas.
Click here to view full gallery at HYPEBEAST