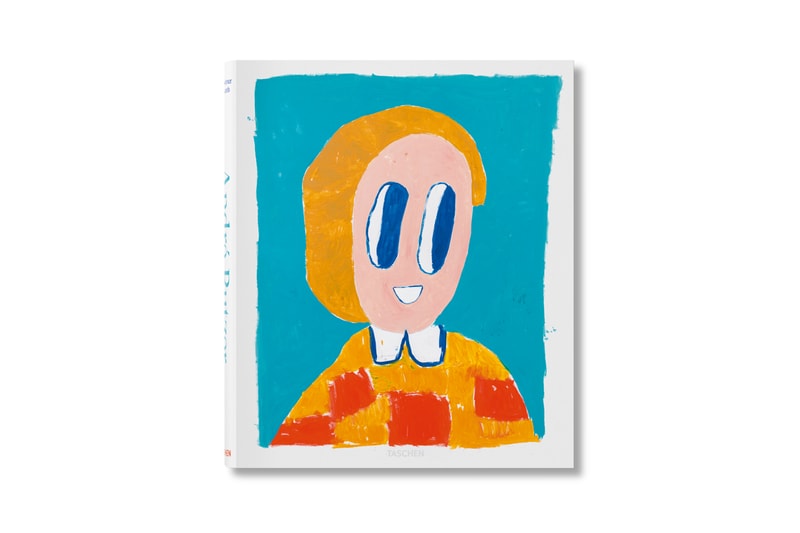 For the past 30 years, André Butzer has etched his own path within the ever-changing course of the art world. By mixing European Expressionism with American popular culture, the German artist developed a unique visual lexicon centered around the fictitious space colony NASAHEIM.
As a comprehensive study into his work, TASCHEN presents a huge-format book that chronicles Butzer's emblematic universe. Described by the artist as "Science Fiction-Expressionism," each painting carries a range of disparate influences — from comic books and folk art, Henri Matisse and Walt Disney, to Friedrich Hölderlin and Henry Ford.
Butzer's anthropomorphic forms are as much a study into color, line and painterly expressionism, as it is a reflection on humankind's search for utopia amidst the tides of mass consumerism. Paintings for him represent the "localizations of the greatest despair and the greatest hope," which is exactly why "they come closest to the very joy and aid we are in dire need of."
André Butzer is a great addition to the library or coffee table. Limited to just 4,000 copies, the 428-page book comes at a bargain $100 USD price tag, considering his work is collected by the likes of Fondazione Prada and has fetched six figures on the secondary market. The book is now available to purchase on TASCEN's website.
In related news, Otis Kwame Kye Quaicoe documents his latest exhibition in new book.
Click here to view full gallery at HYPEBEAST