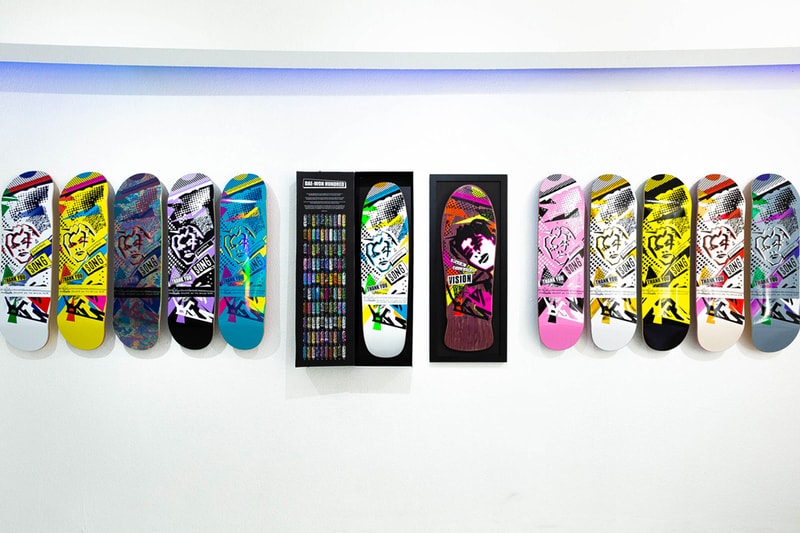 When Torey Pudwill and Daewon Song launched Thank You Skateboards in 2018, their goal was to use the sport as a way to aid reputable causes and inspire change through action.
One way the group has been able to achieve this is through a collection of 100 unique decks with custom artwork by legendary skater, Mark Gonzales. Recently in the past, the non-profit auctioned 10 of these boards to raise $10,000 USD for Tilly's Life Center, an organization providing teens mental health tools to survive and thrive for a better future.
From August 23 to 30, collectors will get the opportunity to bid on 10 additional decks from the Dae-Won Hundred series by texting DaewonGlobal to 76278 or visiting DaewonGlobal.givesmart.com. Thank You Skateboards will also donate 15 additional decks to Val Surf, Kingswell, Non-Factory, Apt and Pawn Shop in Los Angeles — with each shop receiving three one-of-one decks for sale starting on September 3.
All 100 decks from the series are signed and numbered by Daewon, including 10 which come signed by Gonz as well. Additionally, each board comes equipped inside its own custom built display box with a built-in board hanger. For those who miss out on the auction, the remaining 65 decks will be available to purchase for $500 USD each on September 5.
Elsewhere, The Armory Show revealed its exhibiting galleries for the 2022 fair.
Click here to view full gallery at HYPEBEAST