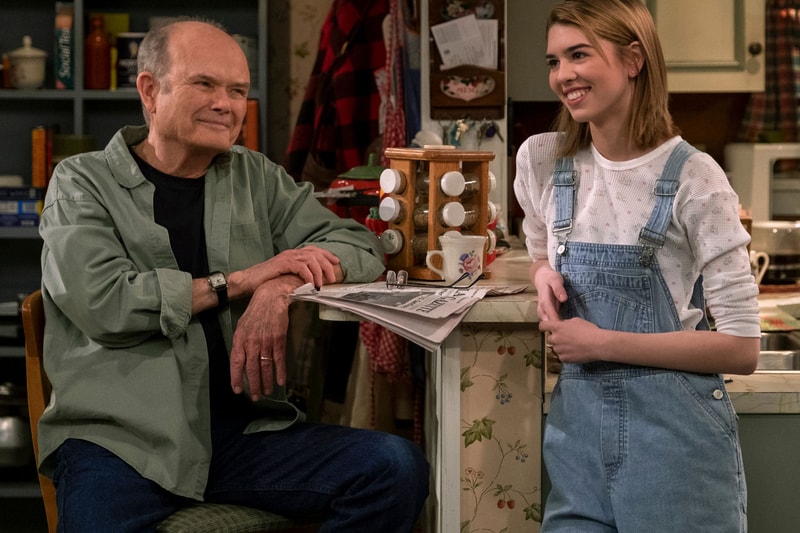 Less than a month after season one's debut, Netflix has ordered a second run of That '90s Show. Set a decade and a half after the original cult series That '70s Show, the sequel will return viewers to Point Place, Wisconsin.
Season one kicked off with Leia Forman (Callie Haverda), the teenage daughter of original series characters Eric (Topher Grace) and Donna (Laura Prepon), who travels to Point Place to spend the summer with her grandparents Kitty (Debra Jo Rupp) and Red (Kurtwood Smith). The show's supporting co-stars include Ashley Aufderheide, Maxwell Acee Donovan, Reyn Doi and Sam Morelos. Additional appearances from That '70s Show cast members come from Ashton Kutcher, Mila Kunis and Wilmer Valderrama.
"All of us at That '90s Show were beyond excited by the warm, enthusiastic response to our first season," co-creator and showrunner Gregg Mettler said. "We can't wait to return to Point Place for another summer of laughs and surprises. Hello 1996!"
The second season will offer viewers more content. Whereas the first spanned just 10 episodes, season two will be composed of 16 episodes.
"We owe the fans, old and new, for taking the trip with us in the first season — and we can't wait to be there with them in the second season," executive producer Lindsey Turner added.
In other entertainment news, the Star Wars: Visions Volume 2 release date and studios have been announced.
Click here to view full gallery at Hypebeast