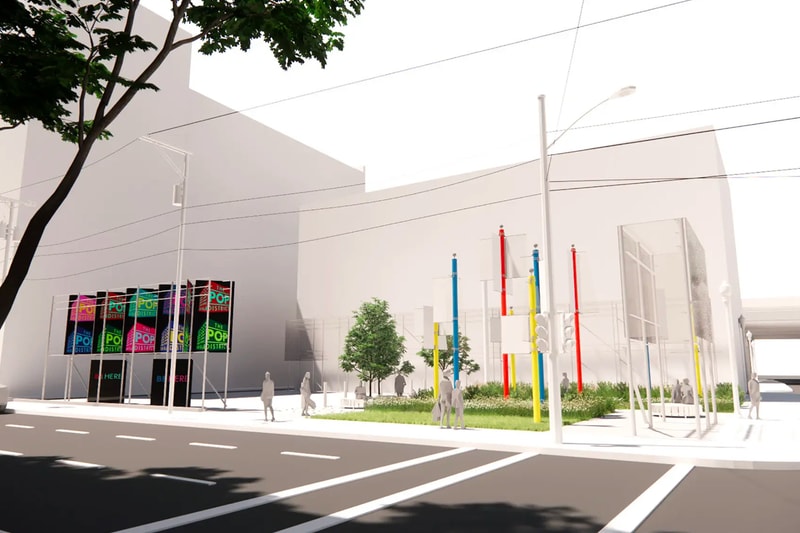 For many people, the first thing that comes to mind when hearing the word Pittsburgh is the city's fabled sports teams. However, as the birthplace to one of the 20th Century's most influential artists, the "Steel City" will soon be home to a "Pop District."
Located just a stones throw away from Heinz Field and PNC Park, the Andy Warhol Museum announced a $60m USD development project that will transform the surrounding neighborhood into a cultural hub that looks to attract new businesses, galleries and tourists.
"Andy continues to be emblematic of the American entrepreneurial spirit — a true agent of influence and change," said Warhol Museum Director, Patrick Moore, in a statement. "We now have the plan and resources to follow suit as an agent of change for Pittsburgh," he added.
The Pop District will include new spaces for creative economy workforce programs, such as Warhol Creative, along with opening a creative campus and a 40,000 square foot live event space at Pittsburgh's eastern North Shore.
Like many art institutions around the world, the Warhol Museum was hit particularly hard during the pandemic. "The museum was set up with a treasure trove of art but without an endowment," Moore added. The burgeoning Pop District is meant to reinvigorate both the museum's financial model, along with making Pittsburgh a "national leader in creating new cultural models for American cities," said Sam Reiman, director of the Richard King Mellon Foundation and one of the project's top doners.
For more information on Pittsburgh's Pop District, including programs and career opportunities, please visit the organization's website.
Elsewhere, Nikkolos Mohammed presents the "Survivalist" at ALLCITY.
Click here to view full gallery at HYPEBEAST