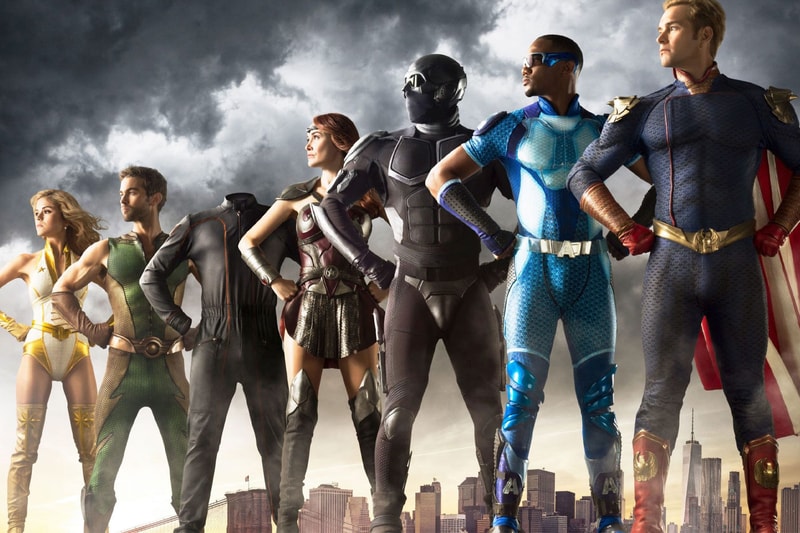 Following the release of The Boys Season 3 finale last week, the series' showrunner Eric Kripke has confirmed that certain storylines from Season 3 will lead into the debut season of its The Boys Presents: Varsity spinoff, leading to the possibility of seeing familiar characters. "There's definitely crossover, and we're doing our best to design a universe that sees some of the issues and storylines in Season 3 hand off to the first season in Varsity," Kripke told Deadline. "Like there's a presidential campaign happening in the background of that season, and there are certain things that are happening at that school that are both in reaction to Season 3 of The Boys. There's Soldier Boy, etcetera, but also some new storylines that are happening in that season of the spinoff that we have to pick up and take into Season 4 of the show."
The upcoming spin-off series is described as "part college show, part Hunger Games—with all the heart, satire, and raunch of The Boys." Taking place at Vought International's Godolkin University School of Crimefighting, the only superhero school in America, the show follows the next generation of young heroes as they compete for stardom and the best contracts. The current cast that has been announced includes Patrick Schwarzenegger as Golden Boy, Jaz Sinclair as Marie Moreau, Sean Patrick Thomas as Polarity, Marco Pigossi as Edison Cardosa, and more.
The premiere date for The Boys Presents: Varsity has yet to be confirmed. Stay tuned for more details.
Elsewhere in entertainment, Zendaya Makes Emmys history as the youngest producing nominee for Euphoria.
Click here to view full gallery at HYPEBEAST