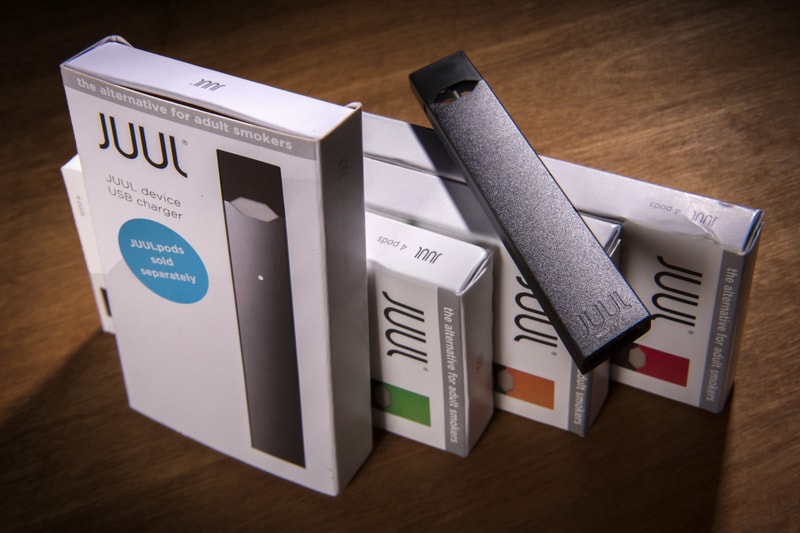 UPDATE (June 24, 2022):
Following Wednesday's statement of a possible ban on the sale of JUUL vapes in the United States, The Food and Drug Administration has confirmed that it has issued a denial order for the sale of "all of their products currently marketed in the United States."
The FDA's decision was backed by its findings which indicate that JUUL Labs' products have "played a disproportionate role in the rise in youth vaping," said FDA Commissioner Robert M. Califf. JUUL intends to fight the FDA's decision as there's also evidence that electronic nicotine delivery systems (ENDS) are a less hazardous substitute for adults who are addicted to cigarettes.
In the meantime, those in the United States can head over to the official statement to see the list of FDA-authorized ENDS products.
ORIGINAL STORY (June 22, 2022):
Altria Group Inc.'s stock -- 35% owners of JUUL -- has taken a 9% tumble as it has just been announced that the U.S. Food and Drug Administration could be putting a stop to the sales of Juul Labs' popular JUUL e-cigarette.
On top of its initial $12.8 billion USD investment into JUUL, the vaping company has continued to face challenging times, first with the removal of its flavored pods, then with the heavy fines and lawsuits, all added to the increased scrutiny due to the large number of teens using its products -- it is estimated that there are over two million adolescent vape users in the United States.
This news comes after a two-year review by the FDA where all vaping products sold in the U.S. were reviewed to determine if they could be sold in the country. There's no news yet on why the FDA would be removing the JUUL from the market, but some suggest it is to curb the nicotine consumption in the nation before it becomes an epidemic, as one 5% JUUL pod has as much nicotine as 20 regular cigarettes.
The FDA is preparing to ban Juul e-cigarettes in the US following a 2-year review of data.

?: https://t.co/1SzBOfuq9a pic.twitter.com/c3PWIUbUIe

— Pop Crave (@PopCrave) June 22, 2022
In other tech news, Microsoft is reportedly paying users to use Microsoft Edge.
Click here to view full gallery at HYPEBEAST