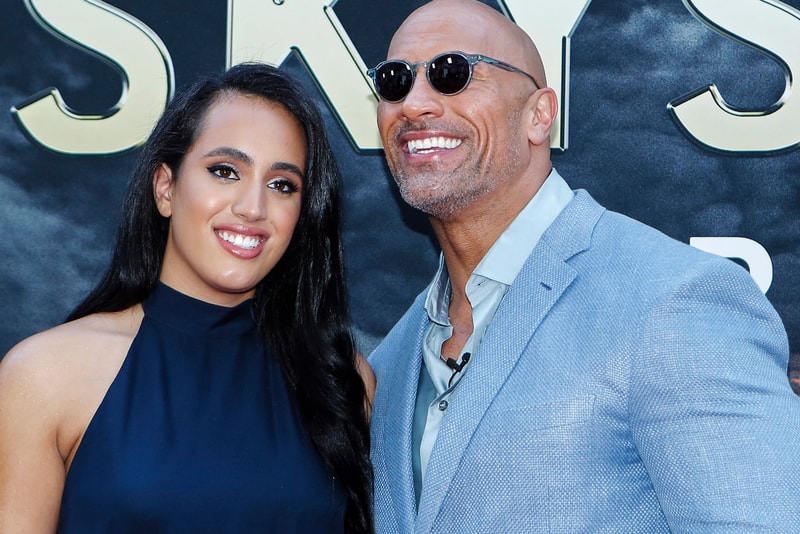 Simone Johnson -- daughter of Dwayne "The Rock" Johnson -- has just officially unveiled her professional World Wrestling Entertainment name -- Ava Raine. Signing a contract back in 2020, Johnson's debut has been delayed due to WWE Performance Center training and her third knee surgery.
Triple H, who is now serving as the executive vice president for Global Talent Strategy & Development at WWE and executive producer for NXT commented back in 2019:
I know she has 'the bug' of the business. She caught the love of it from her father. If you were to ask The Rock, there's nothing like that electricity, that connection he has with people. It all stems from his time in WWE His love of that is evident. I think she sees that as well. It's in her blood. If it's something that she wants to pursue -- I know that he is big, like I am, on continuing education and doing everything the right way. I know he believes it's a wonderful business. I know he would be proud to have her be a part of (the business). Will you see more of her in the future? It would be hard not to see her in the future.
— ava ? (@AvaRaineWWE) May 29, 2022
so tomorrow i'm having knee surgery for the third time. as not fun as surgery is, i'm looking forward to my knees not popping out anymore✌??

that said, please send me video games suggestions, movie suggestions (preferably scary) or anything else to help pass the time

— ava ? (@AvaRaineWWE) September 13, 2020
In other sports news, Watch J. Cole make his Canadian Elite Basketball League debut.
Click here to view full gallery at HYPEBEAST