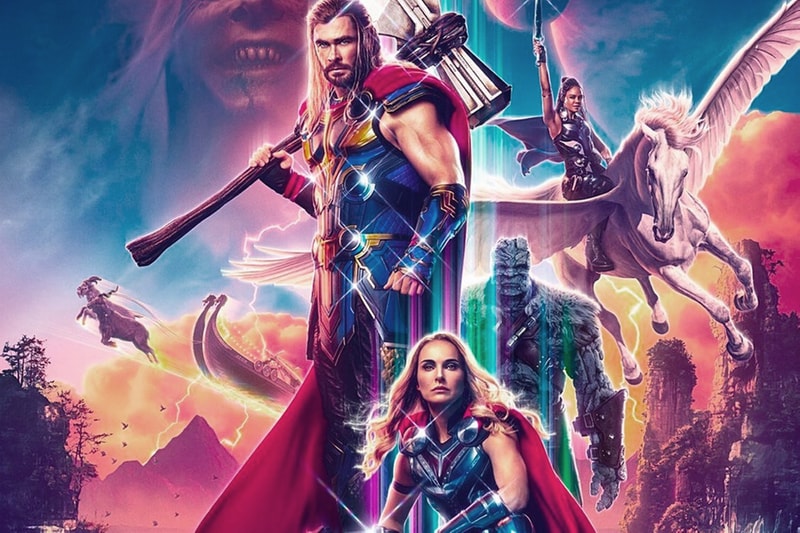 The much-anticipated release of Marvel's Thor: Love and Thunder will see universes' fan favourite Norse God of Thunder return to the big screens this summer.
With just a few weeks away from the official theatrical premiere of the film, AMC Theaters has revealed the runtime Thor: Love and Thunder. According to AMC, the fourth installment of the Thor franchise clocks in at 119 minutes, or 1 hour and 59 minutes to be exact. The film is slated to be the shortest release Marvel has seen in the past five years. The film is on the heels of Ant-Man and the Wasp's release in 2018 which was 118 minutes when it comes to Marvel's shortest films.
Marvel often has the habit of making its film hit the two-hour mark, however, this film is the third movie in the last six years that has hit below two hours. The short and sweet motto is not a surprising one for Thor films as they are often straightforward and to the point. Respectively, Thor and Thor: The Dark World both had a runtime under two hours, at 114 minutes and 112 minutes while Thor: Ragnarok clocks in at 130 minutes, the longest audiences have seen the lightning-wielding hero on screen.
Chris Hemsworth returns as the God of Thunder alongside Christian Bale as Gorr the God Butcher, Tessa Thompson as King Valkryie and Natalie Portman as Jane Foster.
Thor: Love and Thunder premieres in theaters on July 8.
In other entertainment news, Netflix has teased the official release and title of Knives Out 2.
Click here to view full gallery at HYPEBEAST