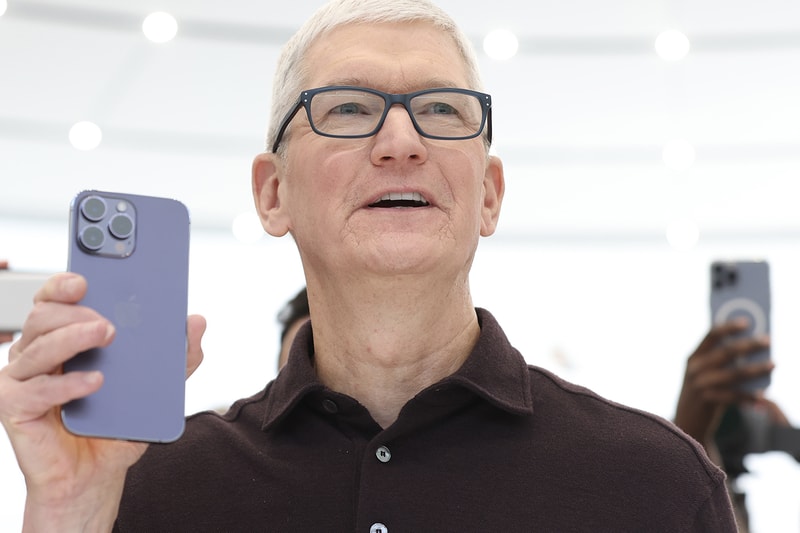 Building on rumors of a new top-of-the-line flagship phone model, Apple Chief Executive Officer Tim Cook noted to investors that consumers are willing to pay for the best possible iPhone they can get during a recent earnings call. Going through the company's holiday results, Cook made a candid remark which could be a precursor to the upcoming direction for Apple.
While fielding questions about the rising price of the Apple iPhone and the sustainability of the rising average sales price, Cook noted no issue and that consumers would be happy to spend more for a better product. It is interesting to note that the current top-of-the-line Apple iPhone 14 Pro Max with 1 terabyte storage is currently priced at $1,600 USD.
"I think people are willing to really stretch to get the best they can afford in that category," said Tim Cook during the earnings call, stating that the iPhone has become "integral" to life. Highlighting how the iPhone is used for everyday payments, controls smart homes, and stores both health and banking data. Although Cook's comments do not officially mean that the "Apple iPhone Ultra" is coming, it does point toward the greater distinction between iPhone models through pricing and features.
Power On: Apple says consumers are willing to "stretch" to get the best iPhone possible. So the company is working towards an even higher-end Ultra model for as early as 2024 in addition to adding more exclusive features to the Pro Max. https://t.co/mSVCEosOE8

— Mark Gurman (@markgurman) February 5, 2023
For more tech news, the new Apple AirPods Max and $99 USD "AirPods Lite" are rumored to release next year.
Click here to view full gallery at Hypebeast