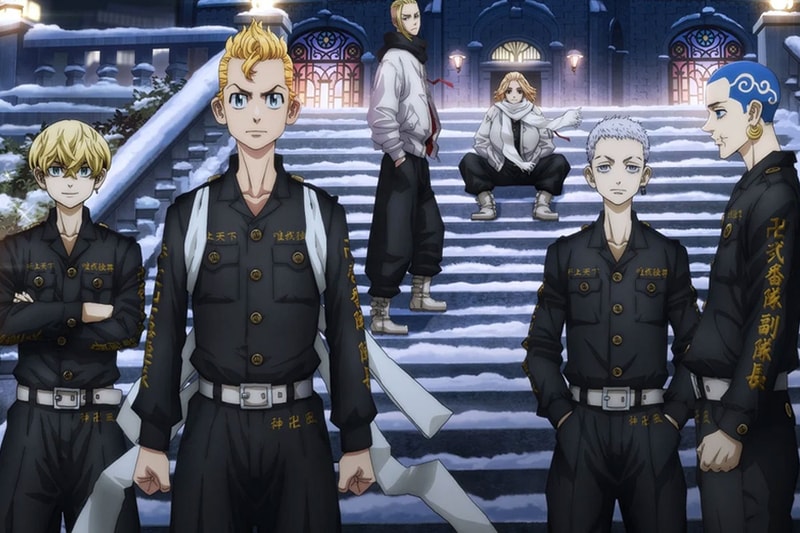 Tokyo Revengers, a popular manga adapted into an anime series by Liden Films in 2021, has announced the official release date for Season 2. Dubbed the "Christmas Showdown Arc," the upcoming season will pit Mikey's biker gang Toman against a group known as the Black Dragons, a powerful and violent gang that has lasted for ten generations. After leaving off on a massive cliffhanger, this season will feature main protagonist Takemichi as a Toman's First Division Captain as he looks to save and protect those closest to him.
For those that have yet to catch up with season 1, streaming service Crunchyroll offers a synopsis of the series:
Takemichi Hanagaki is a freelancer that's reached the absolute pits of despair in his life. He finds out that the only girlfriend he ever had, in middle school, Hinata Tachibana, had been killed by the ruthless Tokyo Manji Gang. The day after hearing about her death, he's standing on the station platform and ends up being pushed over onto the tracks by a herd of people. He closes his eyes thinking he's about to die, but when he opens his eyes back up, he somehow had gone back in time 12 years. Now that he's back living the best days of his life, Takemichi decides to get revenge on his life.
Tokyo Revengers: Christmas Showdown Arc will officially release in January 2023.
Elsewhere in entertainment, HBO releases the first official trailer for Westworld Season 4.
Click here to view full gallery at HYPEBEAST