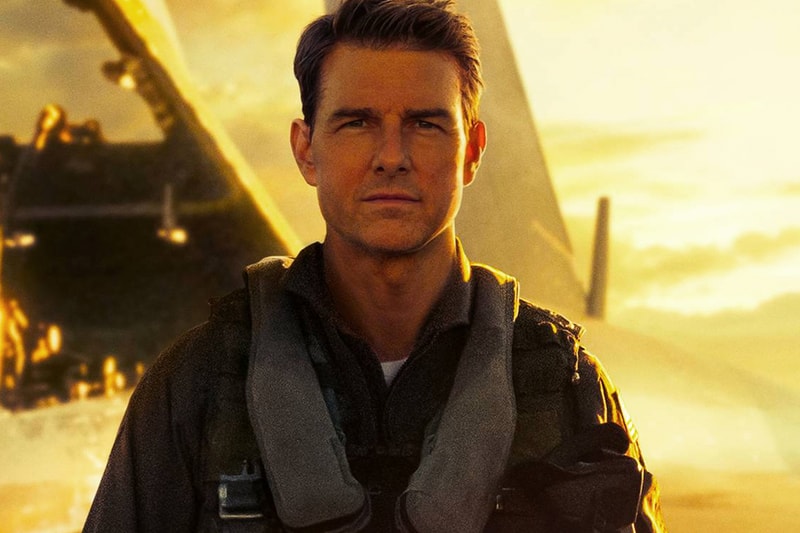 Paramount Pictures is calling this one of its biggest movies ever with Top Gun: Maverick soaring into the weekend box office with $151 million USD. The feat is major for star Tom Cruise, who has now achieved his career-best opening weekend and first film to surpass $100 million USD on opening weekend.
The sequel earned an estimated $124 million USD in ticket sales on Sunday, raising the global figure to approximately $248 million USD by the end of the weekend. Paramount's president of domestic distribution said, "These results are ridiculously, over-the-top fantastic. I'm happy for everyone. I'm happy for the company, for Tom, for the filmmakers."
Deadline also reports that the global number is the best Cruise has also seen but for producer Jerry Bruckheimer it is his second-best three-day stateside debut follow his 2006 Pirates of the Caribbean: Dead Man's Chest. The Top Gun sequel overperformed in western US, Rockies, South Central, and southeastern US and drove 7% of Canada's weekend box office.
Top Gun: Maverick currently holds the best opening for Tom Cruise and director Joseph Kosinski. Becca Monahan, commercial director of the Official Charts Company said that it was a treat "to see Tom Cruise back in the skies again after 36 years" and also noted, "That the original Top Gun has made history by getting to number one on the Official Film Chart and that many of those sales were digital downloads is a great achievement."
Top Gun: Maverick is currently out in theaters.
Elsewhere in entertainment, Disney+ hints at details on its upcoming new animated anthology series Star Wars: Tales of the Jedi.
Click here to view full gallery at HYPEBEAST