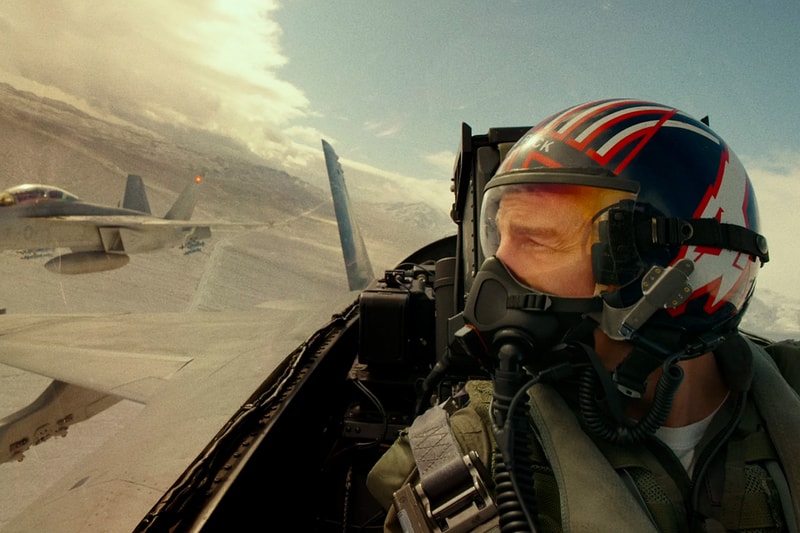 According to reports, Paramount Pictures Studios spent as much as $11,374 USD an hour for fighter jets used in Top Gun: Maverick. To create the amazingly realistic scenes seen in the new film starring Tom Cruise, the studio struck a deal with the U.S. Navy to lend it F/A-18 Super Hornets combat planes which also included the restriction that Cruise could not touch the controls.
Starring in the original Top Gun film where he also flew a jet back in 1986, Cruise, who is known for doing his own stunts, insisted that all actors playing pilots learn to fly fighter jets built by Boeing Co. The move was so that the actors will all fully understand the gravitational forces experienced by pilots. Cruise created a flight training program for his co-stars so that they would be able to perform during aerial maneuvers.
The reports go on to note that the Paramount Pictures Studios not only had access to Navy planes, aircraft carriers and military bases. Adding that the Pentagon's media entertainment media office had to approve the script, ultimately giving the go-ahead even though the film does not accurately portray accurately how naval aviation pilots act in the field.
Despite the expensive nature of filming Top Gun: Maverick, the project is on track to become Tom Cruise's career-best opening project. The film is expected to generate about $130 million USD during its opening weekend.
For more entertainment news, the latest Dragon Ball Super: Super Hero ad teases fight scenes.
Click here to view full gallery at HYPEBEAST