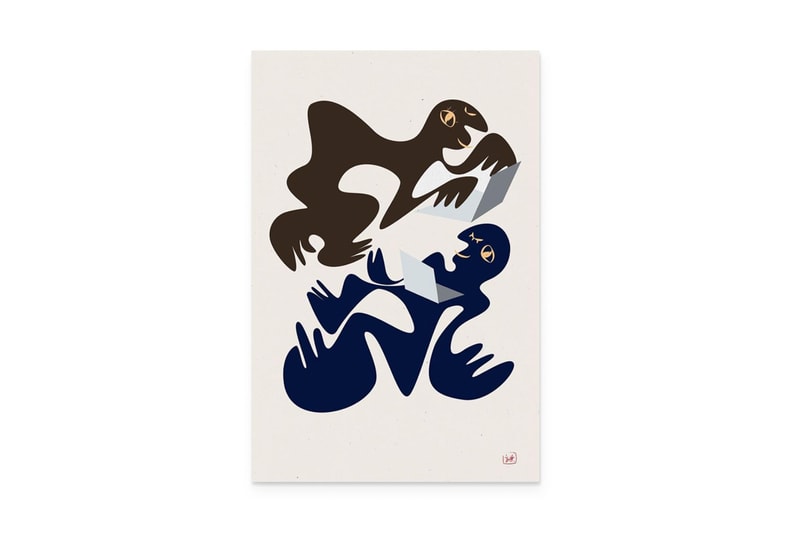 DIME's artistic director Vincent Tsang has joined forces yet again with fellow Canadian studio, Letter Bet, on a new print edition.
Well-known for his abstract, yet figurative characters, the Montreal-based artist depicts two forms floating with laptops glued to their hands. Similar to his latest sculpture and many doodle paintings, the characters emits a laid-back vibe — reminiscent of the many designs and music videos Tsang has created for DIME. Simplistic upon first glance, each of his characters is an exploration into forms and references the artist's wide-reaching influences across culture.
As an edition of 50, Untitled 4 is a five-color screen-print on 140lbs heavyweight speckle toned paper. Sizing in at 24"x36," the print is his largest to date and will be available to purchase via Letter Bet on Thursday, June 23 at 1pm ET.
Elsewhere in art, Michael Werner Gallery presents Peter Saul: New Works.
Click here to view full gallery at HYPEBEAST