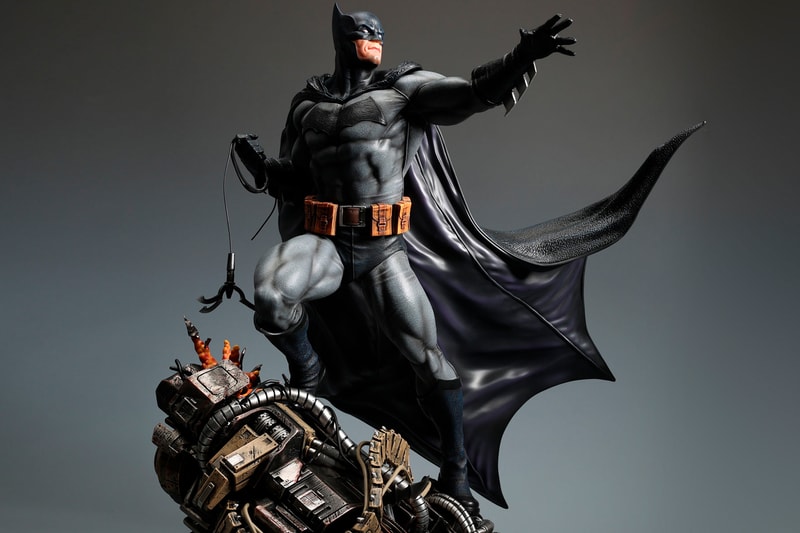 Singapore's XM Studios is now presenting the next installment in its DC Comics Premium Collectibles line, "Batman - Classic." Coming in 1/4 (59 x 47 x 60 cm, 10 kg) and 1/6 (32 x 36 x 39, 5 kg) scale sizes, the upcoming statue is a perfect accompaniment to XM Studios Superman – Classic and Wonder Woman – Classic releases.
The premium scale resin statue name worked closely with lauded illustrator and concept artist, Mark Brooks, to conceptualize and produce the statue. Each piece is handcrafted and individually hand-painted with XM's quality finish.
Batman is seen standing above a bold, dynamic, and story-laden style base displaying his strength and endurance, all with a scowl on his face. The statue comes with a detailed utility belt, three right hand and two left arms, along with a Batarang and grapple gun.
Priced at $1,399 and $899 SGD (approximately $978 and $628 USD) respectively, the 1/4 and 1/6 scale DC Comics Premium Collectibles Batman - Classic is available now for pre-order on XM Studios, limited to 499 units per scale option.
In case you missed it, DC Comics reveals the Joker's real name for the first time.
Click here to view full gallery at HYPEBEAST