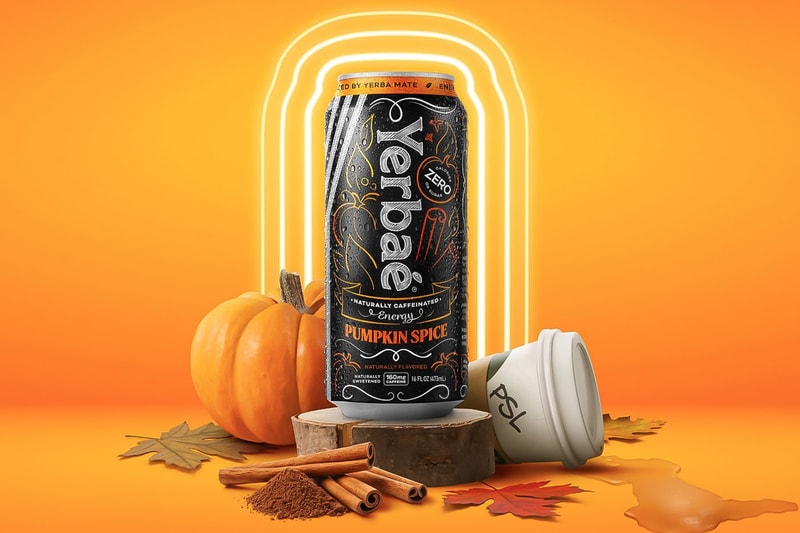 As the world rolls into pumpkin spice latte season, plant-based name Yerbaé is now introducing the world's first pumpkin spice energy drink. Building on its alternative offerings, the brand has created "Pumpkin Spice Energy" as a healthier option to the ubiquitous PSL.
Yerbaé Pumpkin Spice Energy is fueled by 160mg of natural caffeine from yerba mate, a South American herb, and made with plant-based ingredients. The drink is naturally sweetened, boasting zero calories, zero sugar, and zero sucralose. Additionally, Pumpkin Spice Energy is gluten-free, keto-friendly, vegan,
Pumpkin Spice Energy is now available on Yerbaé's website and at Amazon for pre-order, with select stock at Costco locations in Southern California.
For more food and beverage news, take an inside look at Mr. T Los Angeles.
Click here to view full gallery at HYPEBEAST