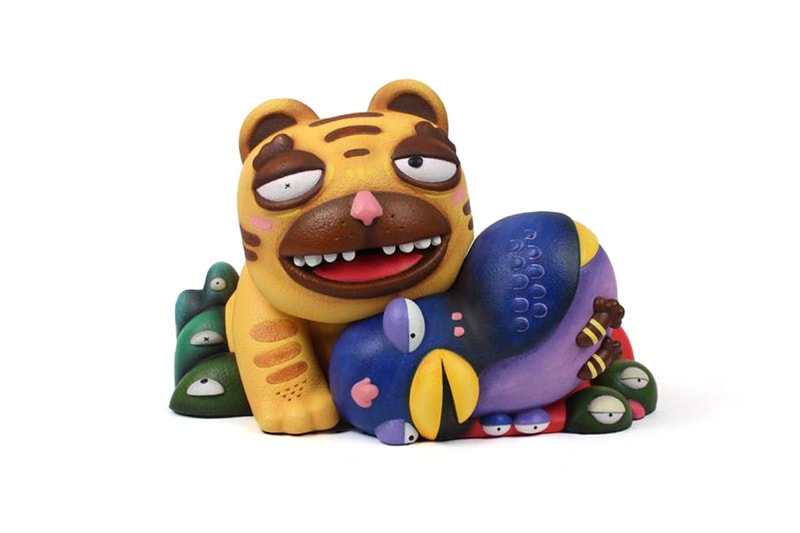 Young Lee is a rising Korean artist who creates colorful worlds that juxtaposes animals and people with the complexities of emotion. Based between Jersey City and Atlanta, Lee recently concluded a new solo exhibition at Madrid's VILLAZAN gallery.
To follow, Lee partnered with League of Their Own (League OTO) and VILLAZAN to release a limited edition sculpture inspired by paintings from the show. Our Buddies is the artist's first ever sculpture and depicts a range of her whimsical characters. "It is important to me to create a playful visual world that invites the viewer to participate," she said in a statement.
Cast in resin and hand-finished through a mixed-media application, Our Buddies is an edition of 50 and will be available to purchase for €2,000 EUR / $2,142 USD. Sign up on the VILLAZAN website and complete the enquiry form to join the worldwide raffle. Winners will emailed on June 20.
Also in the news, Alic Brock presents Screen Shot at Simchowitz Gallery.
Click here to view full gallery at HYPEBEAST